Tesfa Dejenie Habtewold, Ethiopia
Masters in Epidemiology, 2017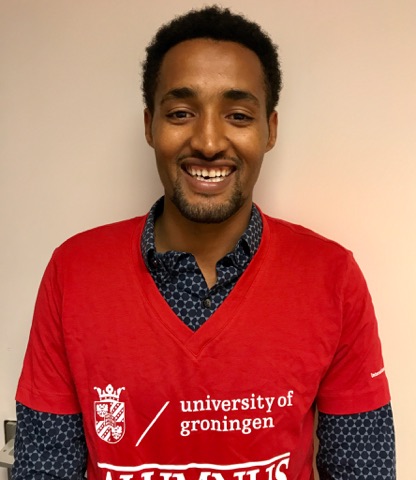 A beautiful city in the north
Groningen Groningen is a beautiful city in the north of the Netherlands. It is a home to a prestigious and world class international university with more than 5,000 international students. The people are respectful and always keen to help others. Biking in Groningen is fun.
Unforgettable learning experience
I chose the University of Groningen for its world ranking and top research master programs that it offers in English and international orientation. The university staffs are helpful and collaborative. My program, Clinical and Psychosocial Epidemiology, is the top research master's program at the Graduate School of Medical Sciences, University Medical Center Groningen. It is a combination of four departments: Epidemiology, Health Psychology, Public Health and Interdisciplinary Centre Psychopathology and Emotion regulation (ICPE). The University has world renowned experts and Nobel Prize winners who are experts in their field. I believe I have received the practical and highest quality education here at the University. The tools which I have acquired here along with my degree are essential for my future career makes me a strong candidate in my field.
My experience here at the University has made me independent, confident and internationalized. Studying abroad has been thoroughly enriching for me and I would encourage everyone to gain such an experience.
Biography
Tesfa Dejenie is from Ethiopia, he studied Nursing at Hawassa University and Addis Ababa University. He has worked for 4 years at Debre Berhan University, Ethiopia as a lecturer, researcher and community service provider. Furthermore, he was posted as a coordinator of Health Science College Academic Quality Assurance and Relevance and Chair Person of Health Science Education Development Center (HSEDC) funded by USAID/HRH-JHPIEGO. He has received a scholarship from the University Medical Center Groningen (UMCG) to complete his research master degree in Clinical and Psychosocial Epidemiology at University of Groningen. He plans to do a PhD in his field.
| | |
| --- | --- |
| Last modified: | 11 July 2019 12.57 p.m. |