Testimonial Monika Vu Kim (Poland)
alumna Industrial Engineering and Management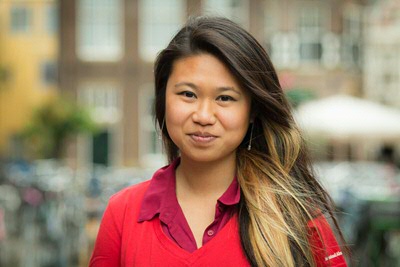 An exciting and thrilling idea...
I have always wanted to study abroad, when I was looking for Universities – I was overwhelmed by so many choices in Europe. Luckily, I found a really interesting degree that combines for me, best of both words – technical study and business study which is Industrial Engineering and Management. What's more, it was offered in English! At that time, I did not know much about the Netherlands nor the Dutch culture. But I thought "Why not?" It seemed to be exciting and thrilling idea to me.
....turned into the best decision of my life
Looking back, I think it was the best decision I have made in my life. I would not expect to fall in love with such small city. It amazes me continuously, - such a vibrant city that offers a real full student experience. First of all, it is really a 'student city', wherever you go students are everywhere and it seems that the city is indeed tailored for young people. Secondly, every person can find activities that suit his/her interests. For example, if you like to be involved in sports, you can join sports clubs like rowing, chess or volleyball clubs, if you are more of a creative soul, you can join art clubs like photography, dance, movie clubs - name it. There are also tons of musical venues held as well, best musicians come to this small city and perform amazing acts. There is always 'something' going on in the city! For me, personally, I like the most the mixture of international students life and Dutch students life. Being involved in international organizations, I have been exposed to so many mix cultures. It really makes you more open-minded and astounded by the cultural differences. It is very easy to make friends here. And now I have friends all over the world! Likewise, being involved in typically Dutch organizations, I really get to integrate with Dutch students and know their customs.
What really amazes me about the University of Groningen is the high quality of education and great support from staff, but also the fact that students here are really involved in University life. I was able to influence the decision of the Faculty, by being a member of Faculty Council. The voice of student are being heard, you see changes become real. Moreover, the internationalization is up and running in the University, which is great for us – internationals!
Groningen has a great potential, experience it yourself and you will know what I mean.
| | |
| --- | --- |
| Last modified: | 11 July 2019 12.56 p.m. |