Testimonial Mari Yoshida (Japan)
alumna Euroculture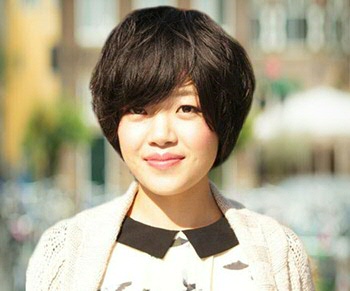 Become confident, motivated, passionate and ambitious
The academic experience at the University of Groningen will have life-changing effects on you. Trust me, I have been there. You will constantly face the academic challenges which will develop you into a critical, evidence-based, knowledgeable, and convincing scholar. The sense of achievement you gain through these challenges will turn you into a confident, motivated, passionate and ambitious person.
Devoted teachers, rich libraries, endless possibilities
Do not assume you are a lonely adventurer throughout this challenging journey as a RUG student. You will be accompanied by ambitious classmates which create the stimulating environment along with your studies. Devoted teachers are ready to support your growth. Furthermore, libraries with rich literature, student advisors, offices supporting your internships and exchanges abroad, special training, etc. RUG is equipped with any kind of resources you need on the way. The more you seek, the more opportunities RUG is ready to offer you.
A sense of belonging in a global community
You are a foreign national in the Netherlands, but certainly not an "outsider" at RUG. Its international atmosphere makes you feel the sense of belonging to a global community. You are not expected to assimilate into a certain way, but rather to bring your own unique experience and background as nourishing elements of discussions. The atmosphere in which differences and new aspects are respected makes RUG an ideal environment for international students.
Biography
Mari Yoshida graduated in Erasmus Mundus MA Euroculture: Society, Politics and Culture in a Global Context and focuses on issues related to the rights of minorities and immigrants in European Countries. She completed a research internship at the European Centre for Minority Issues. She obtained her BA Language and Culture from Osaka University with a thesis on the legislation on the education for foreign pupils in Japan.
| | |
| --- | --- |
| Last modified: | 11 July 2019 12.56 p.m. |