Testimonial Archil Begiashvili (Georgia)
Alumnus International and European Law (LLB)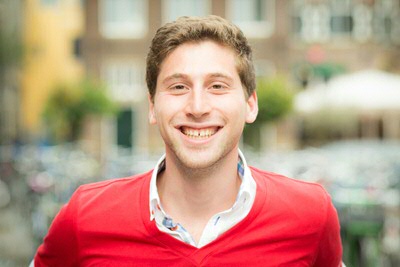 The beginning of a new chapter
After having spent three years in Groningen, I associate this city with an unforgettable student life, unique European lifestyle and the university with high academic standards. Only after few days since my arrival, Groningen changed my life. The moment I walked out of the Groningen Central Station, I knew that it was the beginning of a new chapter in my life, which would be full of excitement, challenges and personal growth.
Strive for constant development
Despite the four hundred years of history of the University of Groningen, the organisation is constantly updating and keeping-up with the most recent developments in the academic world. I recall the plethora of lectures in the charmingly old Academy Building, about the ongoing events in international politics, where professors discussed hot topics and suggested innovative outcomes. Strive for the constant development is felt in infrastructural renovation as well. During my study, computer facilities were upgraded and the library was completely renovated. Additionally, the university is internationally oriented. It is well known worldwide and provides great opportunities for the exchange programs. In some cases, exchange semester is even compulsory.
Opportunities for diverse personal interests
Being a student is meant to be the most remarkable years of your life. The city of Groningen offers several ways to combine studying with personal interests (whatever they may be). The city is full of clubs, pubs and bars which are open until very late. Additionally, there are many parties organized by fellow students or student associations on a weekly basis. Student associations exist for the ones who are interested in arts, sports, politics, human rights etc. Because of the small size of Groningen as a city, one meets acquaintances frequently; thus, the more active you are as a student, the more the city feels like home.
Do it yourself
Finally, Dutch 'do it yourself' lifestyle has helped me to mature a lot in a short time period. Being an international student entails that you are far from home. You have to cope with new responsibilities (for example: finding a place to live, buying furniture, getting insurance etc.). At first this may seem challenging, but soon you will discover that you are capable of doing a lot more than you think. Three years ago it was unimaginable that one day I will go to Ikea, buy a couch and carry it on a cargo bike (bakfiets) to my house, but now it seems pretty normal and I did it several times.

Now that I have to leave Groningen, I appreciate it more for all the advantages the university and the city offered me as a student. If I were given a chance again to decide where to pursue my bachelors, I would choose Groningen over and over again. If you want a high quality education, an amazing student life and the opportunity to explore yourself, then Groningen is the place for you.
| | |
| --- | --- |
| Last modified: | 11 July 2019 12.56 p.m. |