Testimonial International Alumni Ambassador
Name: Amy Beales
Country: United Kingdom
Program: LLB International and European Law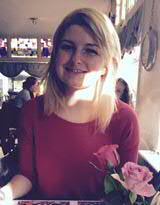 About Studying in Groningen
Deciding to study in the Netherlands was definitely one of the scariest decisions I've ever made. I was toying with the idea of studying abroad when I decided that I wanted to pursue a degree in International and European Law. For me, it didn't make much sense to study this kind of law in a country which was completely detached from the rest of Europe and which practiced a different format of law (that was the theory anyway). That being said, I was straight out of college, 17 year old me wasn't really sure what I wanted! I think I made the final decision to accept the place at Groningen as opposed to UK universities 10 days before the start of the Autumn Term – it was impulsive and seemed crazy but three years later I wouldn't change a thing. There were two universities in the UK which offered the same course, but with an extra year for a year abroad. At the University of Groningen, I not only was able to do my degree in three years, but also had the opportunity to go and study abroad for six months. It offers me the best of everything and really enabled me to get the most out of my degree. The working hours are long, and the studying is intense, but the sense of achievement you get at the end makes it well worth it.
The people of the Netherlands are very warm and accommodating. They are always willing to help a person in need (which you will be very grateful of when you get a puncture in the rain!) and nothing really seems like too much bother for them. It definitely is the people who make the place here – the city is becoming more and more international, which means you are never far away from someone speaking English. The sense of community among the students is strong because most are in the same position as you. It really makes you feel like you are part of something bigger and like you can strike up a conversation with a complete stranger.
Although I am sad that my time at the University I coming to an end, coming here has really made me the person I am today. I am better at empathising and can quickly adapt to situations, I can manage my own money and have a network of friends that stretches over seas and across continents.
| | |
| --- | --- |
| Last modified: | 11 July 2019 12.58 p.m. |