Testimonial International Alumni Ambassador
Name: Alessandro Ziboni
Country: Italy
Program: BSc Economics and Business Economics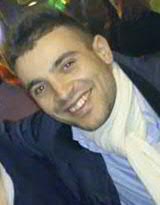 About Studying in Groningen
Before moving to the Netherlands I have been working overseas for a year. Throughout this year I realized that living abroad is much more interesting than what I was expecting. It is not always easy, however if you like to accept new life challenges, moving abroad is one of the first steps to develop yourself in more depth. The more time I spend abroad, the more eager I become in discovering new places and facing new challenges.
After living for a year in Australia, I was very scrupulous in deciding where I would be moving to live and study, therefore I evaluated very carefully where to go. There are a bunch of reasons why I chose Groningen. Firstly, the educational system in the Netherlands is relatively cheap, the universities are generally very well organized and additionally the quality of education is very high. Secondly, Groningen is not an extremely big city, there are often relative advantages to living in small cities within a country compared to big cities. For instance living expenses are lower, the city is safer, the atmosphere is more enjoyable and it is easier to get around. Lastly, I wanted to live in a young city with many other students and an international background.
Groningen seemed to be the best option that fit my search criteria.
Generally, most courses at the university are quite hard, but not impossible. Additionally, since there is a strong international focus, it is quite simple to find placement for an exchange program due to the large availability of partners abroad, for example in my case I went to Sao Paulo, Brazil for one semester. The city is very well organized, everyone speaks English, the atmosphere is friendly, moreover one third of the population consists of students and consequently there are a lot of young people.
Overall, Groningen as a city has surely fulfilled all my criterias, it has been well above my expectations. What is more, The University of Groningen this year has achieved the EQUIS accreditation, which makes the Faculty of Economics and Business among the top 1% Business Schools worldwide.
| | |
| --- | --- |
| Last modified: | 11 July 2019 12.58 p.m. |