Testimonial International Alumni Ambassador
Name: Florian Buehler
Country: Germany
Program: MSc International Business and Management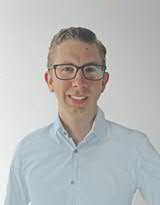 About Studying in Groningen
I chose the RUG for my master program because it offered me a unique opportunity to study international business and management combined with a double-degree in collaboration with Newcastle University in the UK. This program matched my personal and academic interests and provided me with the opportunity to learn more about a very fascinating topic. Next, as for topical fit, I decided to study at the RUG because of their openness, friendliness and support from the first day of contact throughout my entire studies.
The program was very multifarious, with many different courses from all disciplines of business and economics. Part of my master studies at the RUG was studying at Newcastle University in the UK. I went there together with the entire group of students from the master program, which included Dutch as well as other international students. Although we spent many months abroad, we were all still very connected to the RUG.
Groningen, as a city to live in and a place to study was very important and influential for me. The city is very vibrant, young and dynamic. It offers exactly the right amount of discretion and fun, which help for a successful study. The university is very caring and I experienced it as being very supportive.
If you have the chance to come to Groningen, you should definitely do it. There are plenty of resources online and offline that can help you, including those for your first moment of gathering information about the university to finally moving there.
Biography
Before studying at the RUG, Florian graduated with a BSc from the University of Hohenheim, Germany in Economics and Business Administration. During his undergraduate studies, he gained substantial working experience as an intern at different companies in Stuttgart and Berlin.
During his study at the RUG, Florian was part of the dual-award Program in Advanced International Business Management and Marketing, which consists of a MSc from the University of Groningen and a MSc from Newcastle University.
| | |
| --- | --- |
| Last modified: | 11 July 2019 12.58 p.m. |