Testimonial International Alumni Ambassador
Name: Lingxi Huang
Country: China
Program: MSc Supply Chain Management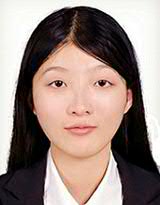 About Studying in Groningen
After being here for one year, I am really glad that I chose the University of Groningen and I will never regret it. I certainly recommend you to come and study here!
The University of Groningen has a history of more than 400 years and a great reputation for its education quality. The master program I studied here has a duration of only one year, but it is a very compact and delicately designed program. Take the assignments for example, they are important parts of every course and have a variety of forms, including writing management reports for company cases, designing and conducting experiments for writing research papers, running simulation games, etc. Professors are always very engaged in arranging these assignments to connect theory and practice; they would invite real company representatives for our case studies. More importantly, the assignments are designed to fit the goal and schedule of the courses, so you will experience a procedure of learning, thinking, working, getting feedback and improving. The difficulty and depth of assignments will develop along with the duration of the course. That also means you cannot just rely on a tough week before an exam if you want to pass: Every week is challenging throughout the year! Of course, the University offers many other resources for studying as well. It depends on your own effort how far you can get, but the University will try its best to assist you.
The city of Groningen is also amazing. It is quiet, safe and beautiful. It is also a city of students, with the average age of the residents here being only around 30. So you can expect great facilities for young people: parties, sports, night bars and student associations. It is also an international city where you can meet many interesting people from different places of the world, and you can easily and cheaply travel to many other countries in Europe (especially for people from outside Europe). There are so many possibilities for you to discover!
| | |
| --- | --- |
| Last modified: | 11 July 2019 12.58 p.m. |