Lanxin Hu, international alumni ambassador 2013-2014, China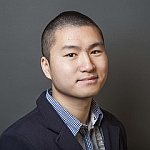 Home Country : China
Program : Master of Science, Marketing Management, Faculty of Economics and Business
Contact: lanxinhu@hotmail.com
About studying in Groningen
The University of Groningen is famous for its top-quality education and top-notch research making the pursuit of academic achievements at this university challenging. On the other hand, studying here enabled me to grow and develop myself.
I must say that my personal development is not only from studies at the university, but also from joining other extracurricular activities. The university has many student associations and organizations. Taking part in those organizations provide students with lots of fun and more importantly value. For example, having joined few student organizations, I found that it is interesting to learn different cultures from my international and Dutch colleagues when working with them. Simply put, I have become a global citizen. Furthermore, I have accumulated some valuable skills such as better communication, presentation and organization skills.
"Adding Personal Value" is a statement of the Faculty of Economics and Business. Nevertheless, I strongly believe that this statement also applies to my whole experience in Groningen.
Last but not least, a student life in Groningen is "gezellig". This Dutch word can be translated as convivial, cozy, fun or nice atmosphere. One important example is that clubs and bars are open all the time. Yes, indeed, I have had some of my best parties in Groningen. Apart from the challenging study, I learned to relax.
Biography
I am Lanxin Hu and I come from China. I studied a Master of Science in Marketing Management at the University of Groningen. During my study period, I worked for several student organizations, such as Enactus (formally SIFE), Rug Team, China Europe Growth Foundation (Groningen Team) and Association of Chinese Students and Scholars in Groningen. I will be looking for a job in the field of Marking, Sales, Communication or Public Relationships this fall.
| | |
| --- | --- |
| Last modified: | 11 July 2019 12.55 p.m. |