Jan-Hendrik Rohde, international alumni ambassador 2012-2013, Germany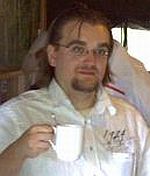 Name: Jan-Hendrik Rohde
Home country: Germany
Programme: Master of Science, Medical & Pharmaceutical Drug Innovation
Scholarship: Erasmus grant last year of BSc
Contact: jan.h.rohde gmail.com
What I liked most about my program was the smaller class size (we were 8 in the first year, 5 in the second) and the focus of the teaching…
About stuying in Groningen
I studied previously in Emmen (province of Drenthe in NL) before and felt it would be good to switch to a more challenging institution and at the same time keep studying in Dutch since I would lose my familiarity with the language otherwise. This led me to choose Groningen. What I liked most about my program was the smaller class size (we were 8 in first year, 5 in the second) and the focus of the teaching, which was not only on the acquisition of academic knowledge, but on the acquisition of skills in planning research, evaluating it and generally working as a researcher.
Apart from a very thorough and helpful initiation on the theoretical side of working as a researcher, I was also able to work in two highly qualified laboratories for almost half of my study time. The friendliness is what I liked most about the city and the wide selection of beers is what I liked most of my student life. The Dutch are generally very friendly and easy to approach for foreigners, so it's usually not hard to make friends. Biking it's the best I have ever seen.
Since I am fluent in Dutch I didn't have any language barriers. My advice to future students: do not eat "bitterballen"…seriously, don't. Aside from that, if you want to work there learn Dutch, it is incredibly easy for us German folks.
Biography
Jan-Hendrik Rohde originally hails from Leer, Germany, right across the border from Groningen. He acquired his Bachelor of Life Science
cum laude
in Groningen in 2010 and a Master of Science in Medical and Pharmaceutical Drug Innovation
cum laude
in 2012. He currently resides in Mainz and is working on his PhD of biology at the Institute for Cardiovascular Regeneration in Frankfurt AM Main.
| | |
| --- | --- |
| Last modified: | 11 July 2019 12.58 p.m. |