Kazi Farad, international alumni ambassador 2011-2012, India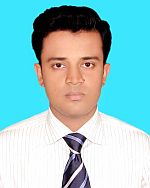 Name: Kazi Farid
Home country: India
Programme: Population Studies, Faculty of Behavioral and Social Sciences
Scholarship: Huygens Scholarship, Nuffic
"The education system in Groningen enables students to study independently."
About studying in Groningen
Why did you choose to study at the University of Groningen?
I wanted to study in Demography especially in Population Studies. The Demography department at the University of Groningen is well established and recognized.
I have gained a lot because my study program enables me to think independently.
What skills and attributes did you gain from your course?
Theoretical knowledge in the field of Demography and practical knowledge to do research independently in this field. The education system in Groningen enables students to study independently making it unique. Biking and the people of Groningen is what I enjoyed most.
I would advise any student coming here to just come and enjoy the study and life of Groningen!
Biography
Kazi Farid Rural Sociology at Bangladesh Agricultural University and Population Studies at the Population Research Centre of the University of Groningen. His research interest is on migration and socio-demographic change. He has been working at the Department of Rural Sociology of Bangladesh Agricultural University from December 2006. He is interested in reading books and listening to songs.
| | |
| --- | --- |
| Laatst gewijzigd: | 15 juli 2021 12:01 |