Alesandro Pala, international alumni ambassador 2011-2012, Italy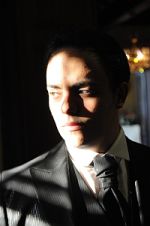 Name: Alessandro Pala
Home country: Italy
Programme: Business Administration, Faculty of Economics and Business
Scholarship: -
"The rigorous curriculum, demanding and yet understanding and supportive professors and my classmates who have always been much more than just colleagues but real friends, have made my RUG experience truly unforgettable."
About stuying in Groningen
"What is the most memorable day of a student? Perhaps many of us would choose graduation. It seems to be the day which crowns all the sleepless nights and numerous papers, all the failures but also all the successes we have had during the years spent at the University of Groningen. However, I would hate to think that with moving a tassel and throwing the graduation cap high in the air, we say farewell to our university and forever close this page of our lives. In this wonderful and yet a sad moment, we leave the walls of our alma mater, but the RUG spirit, the lessons we learnt and the life we lived here will stay in our memories and our hearts forever.
Ever since I entered this amazing university, I felt it was indeed the right place for me. The rigorous curriculum, demanding and yet understanding and supportive professors and my classmates who have always been much more than just colleagues but real friends, have made my RUG experience truly unforgettable. Therefore, I cannot help but sharing it with all the people I know, with those, who are looking for a place to study and those who have not yet considered continuing their education.
Our graduation day is a threshold between the life of a student and the new, yet unknown life. However, making the step into the new life, I don't want to leave behind what the RUG has taught us. I want to be proudly telling everyone, where my personality has been shaped, where I learnt to be a professional and to put all the effort into pursuing my dreams."
Biography
Alessandro Pala studied Business Administration with a specialization in Finance at the University of Groningen. Since 2010, he is working as a Financial Planner for Deutsche Bank Group.
| | |
| --- | --- |
| Laatst gewijzigd: | 15 juli 2021 11:58 |