The story of the UG
By being closely connected to our alma mater – either as individuals or as a group – we can all contribute to the story of the UG, a university where we constantly strive to be engaged, inclusive and collaborative.
Open academic community
The UG has been an open academic community par excellence since 1614. We boast an atmosphere that is conducive to encounters, connections and commitment. This atmosphere permeates UG culture, creating extra opportunities along the way. And it doesn't go unnoticed, especially by those who can compare the UG with universities elsewhere.
Short lines of communication
Lecturers are approachable to students. Our research and teaching are closely intertwined, and it is easy for specialists from various disciplines to collaborate. The lines of communication are short at the administrative level: students, staff and administrators can get in touch quickly and easily. We are committed to promoting the fast integration of people from different backgrounds and cultures.
Collaboration
The UG creates a favourable climate for the implementation of collaborative projects. As a result, joining forces with other knowledge institutions, companies, governments, NGOs and civil society in the city and surrounding area takes only a small step.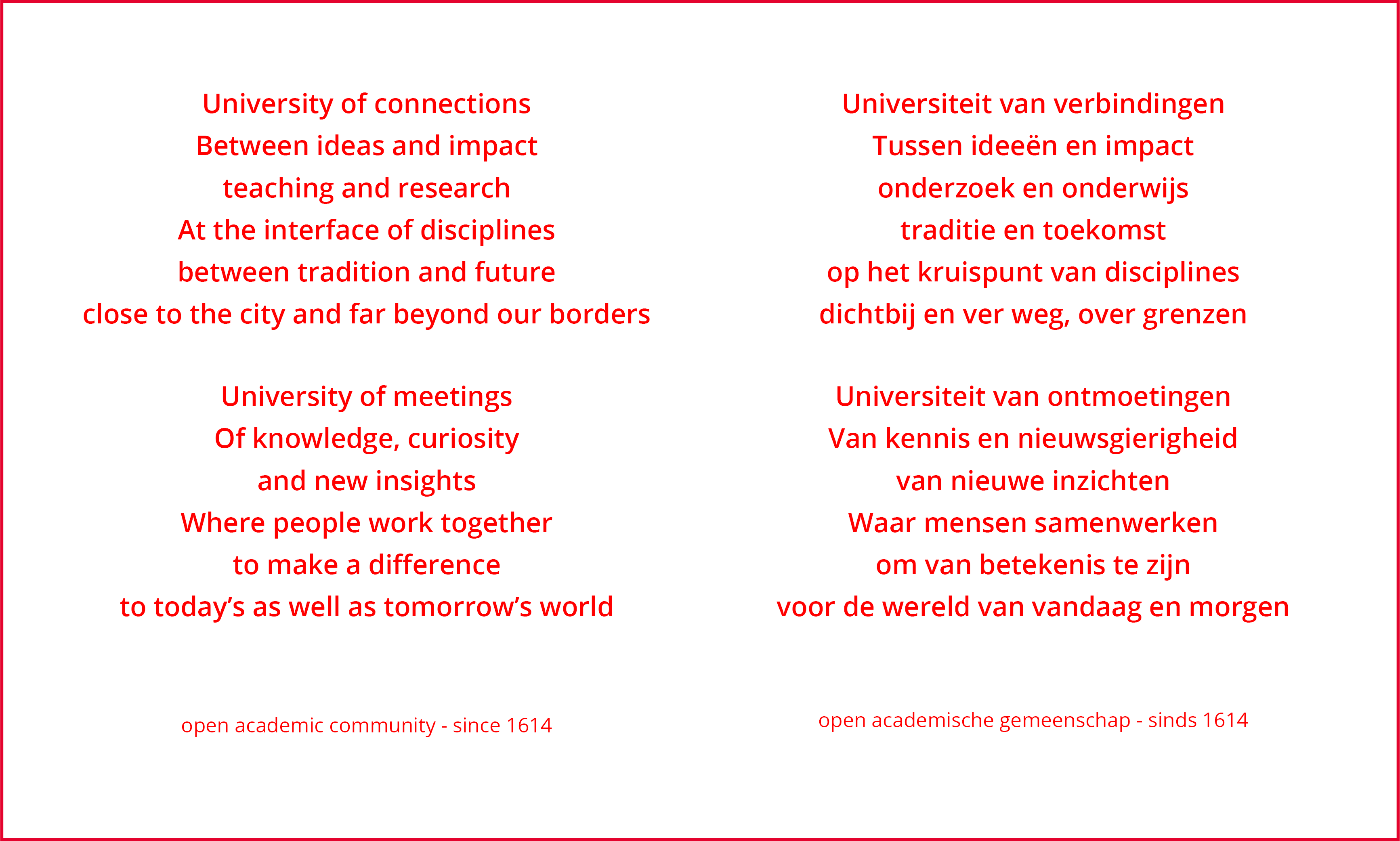 | | |
| --- | --- |
| Last modified: | 07 September 2021 09.27 a.m. |