Outcome
As an outcome of the event that took place in March 2023, the groups representing the different roles within the University, provided the below data autonomy definitions, which will serve as a base for a new definition representing the University of Groningen.
Big Data Specialists
Big Data Specialists
Data Autonomy definition according to Big Data specialists acknowledges:
Right to access gives duty to care.Clear rules on personal data and control (i.e., control over how data is used (only for necessary purposes), deleted, etc.)
Knowledge on location where data is (physically) stored and on ownership and access to data.
Providing a meaningful choice.Information and consent procedures with relevant and understandable information for making an informed choice.
Offering alternatives to choose from and enables them as an institution.
Ensuring enforcement of conditions.
Leaving space for discussion and change of choice (to some extent).
ICT & Security Specialists
ICT & Security Specialists
Data autonomy is the practice of ensuring that the data used in our organization is protected and secure, accessible and shareable, and applied effectively. Making sure that each user, i.e. staff and students, maintains control over their respective data and over the application of that data. This is one of the most important duties of the UG.
Policy makers, Law and Privacy Specialists
Policy makers, Law and Privacy specialists
Having significant management and control over our own (personal) data as person, group and organization.
Researchers
Researchers
The ability to generate and analytically utilise data in ways that are productive for producing wisdom and knowledge while at the same complying with various and at times competing demands for privacy and openness stemming from our research subjects all the way up to our funders and the wider publics impacted by our research (the ability to not forsake one vow for another).
Students
Students
Educational goals are central to data autonomy.
We share data because it will help us reach a certain educational goal: it is a transaction where data sharing is instrumental.
We give up some of our personal information to get something in return that we have argued is worthwhile.
What we deem worthwhile should be the outcome of free argumentation only - it cannot be subject to manifestations of power/oppressive forces/manipulation.
It is only when we can freely discuss and determine the aims and conditions of this transaction that we can speak of data autonomy.
Support & Management Staff
Support & Management Staff
Data autonomy is having sufficient insight and control over what data is collected, processed, stored, and shared while having a clear vision, standardized procedures, and support of the board to achieve the desired level of data autonomy.
Teachers
Teachers
Students' and teachers' data are autonomous / independent of vendors/BigTech companies through using open source software, avoiding vendor lock in.
Universities should be independent of companies and need to work together with other universities in the Netherlands to make it possible (larger initiatives and support).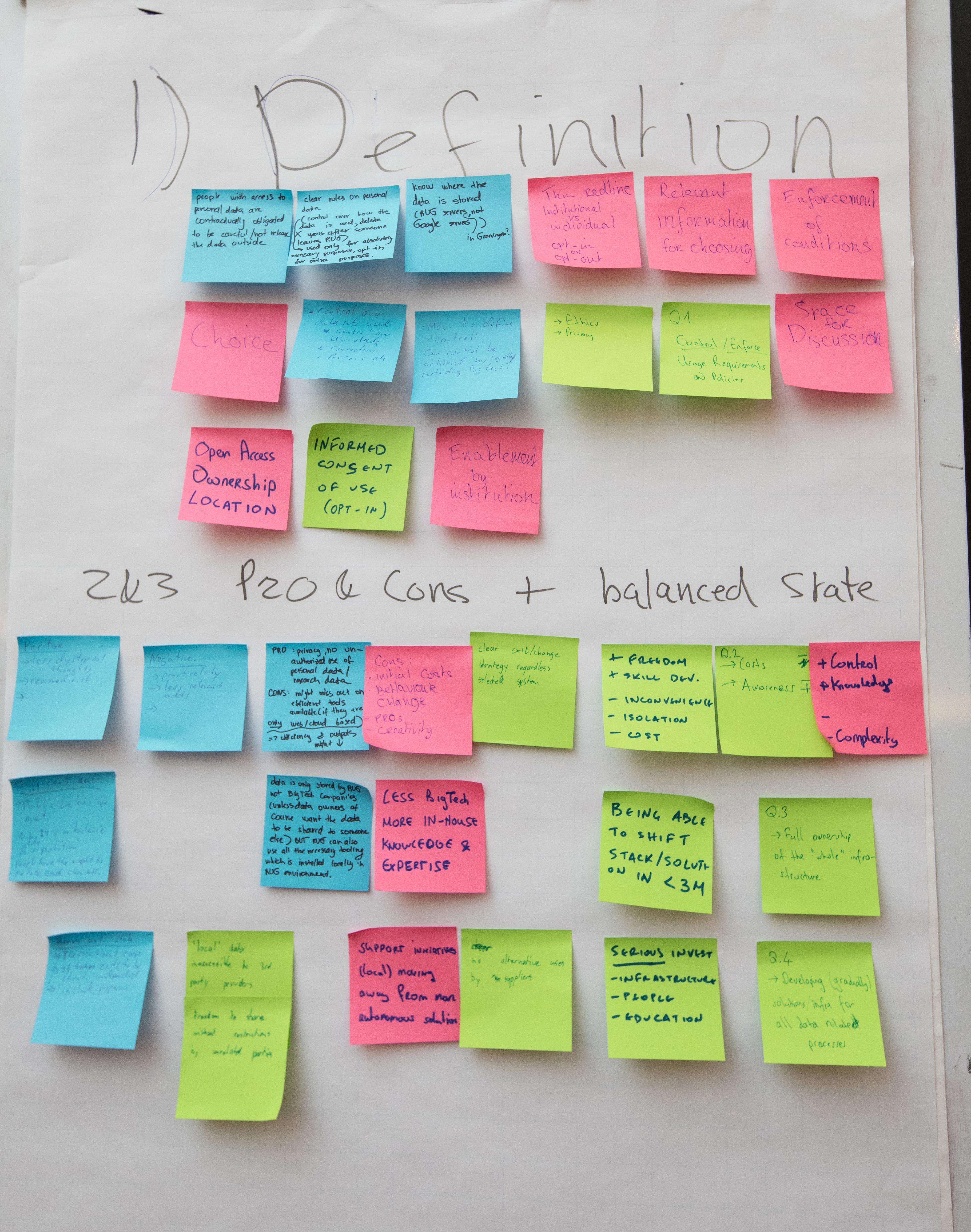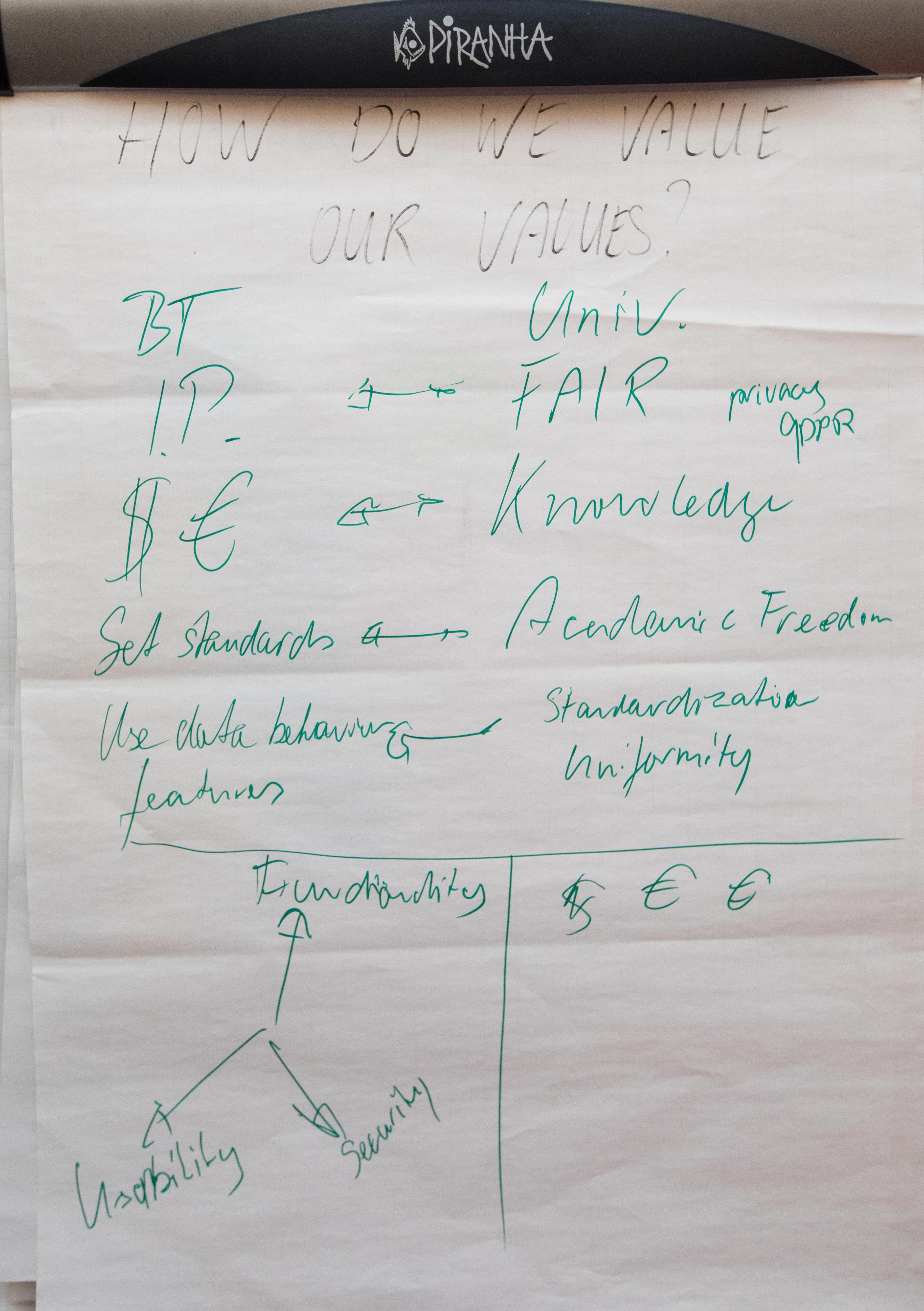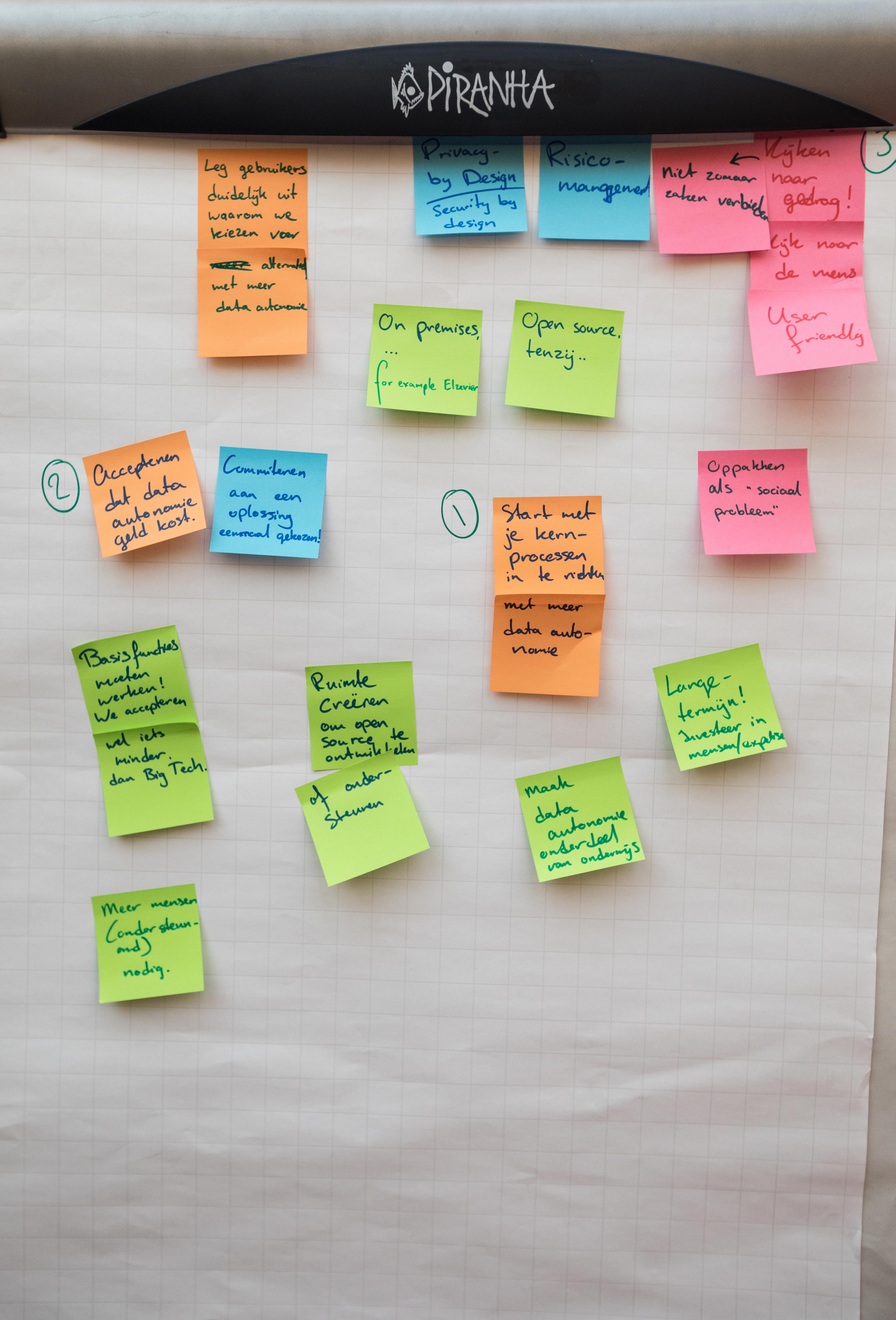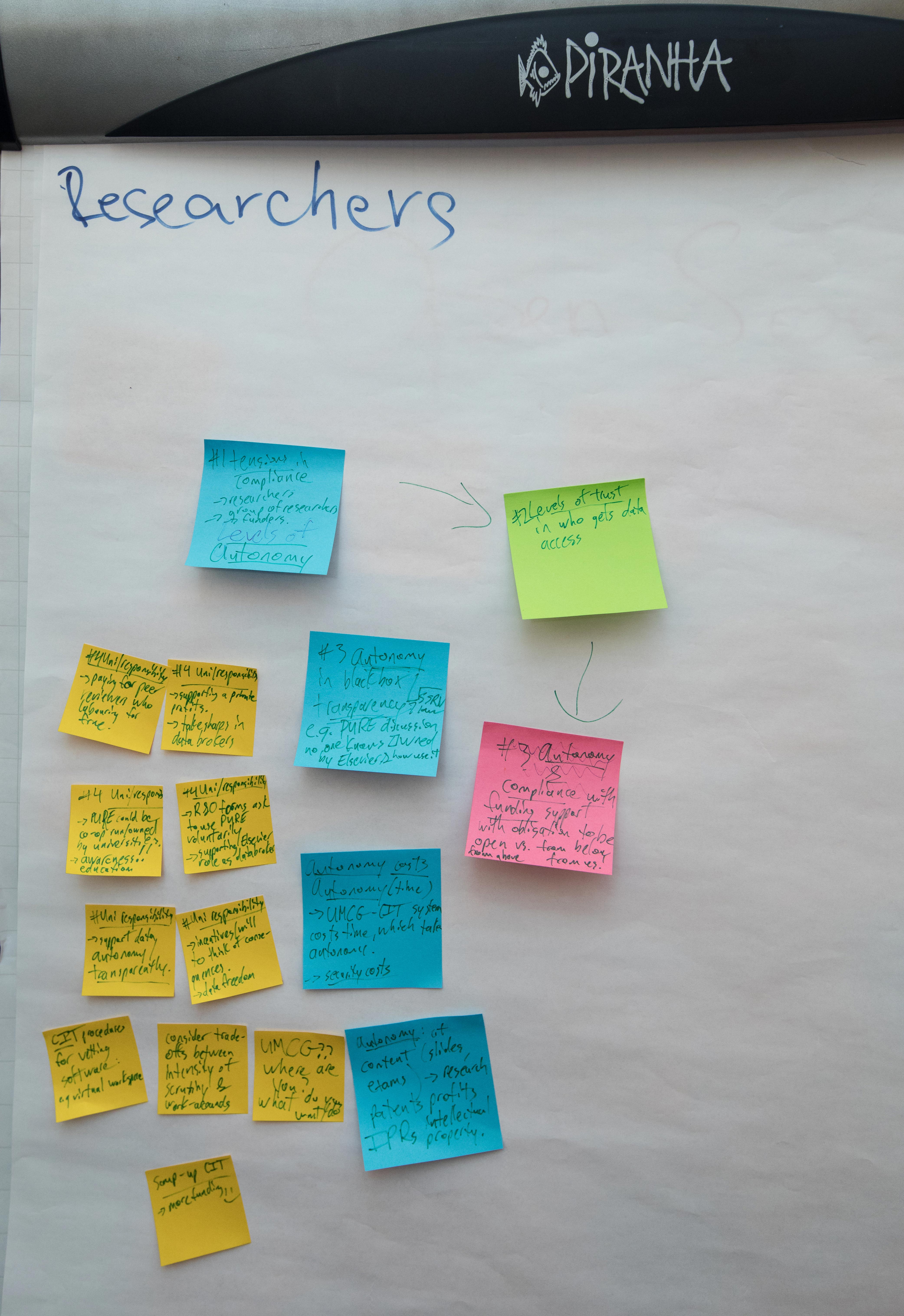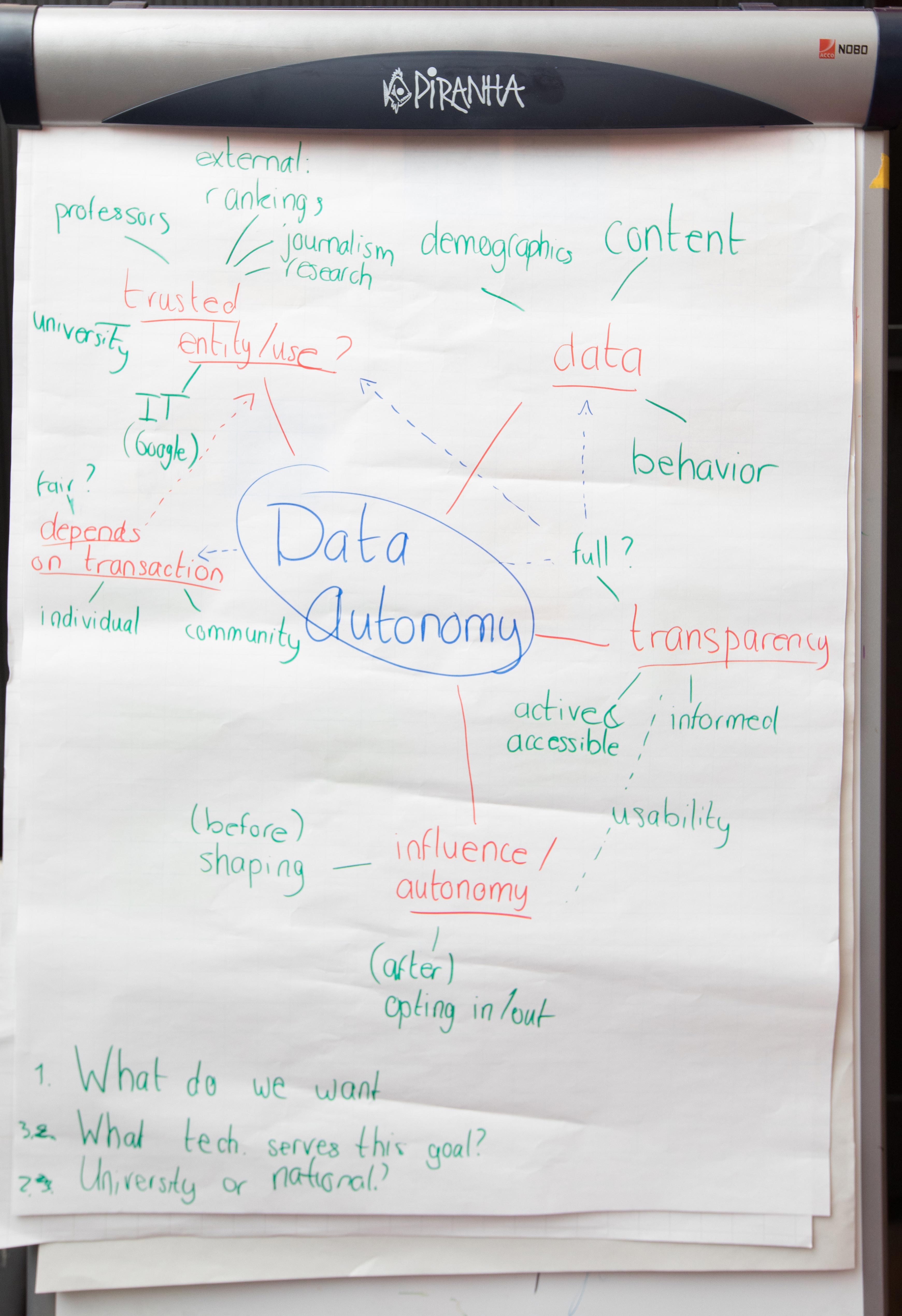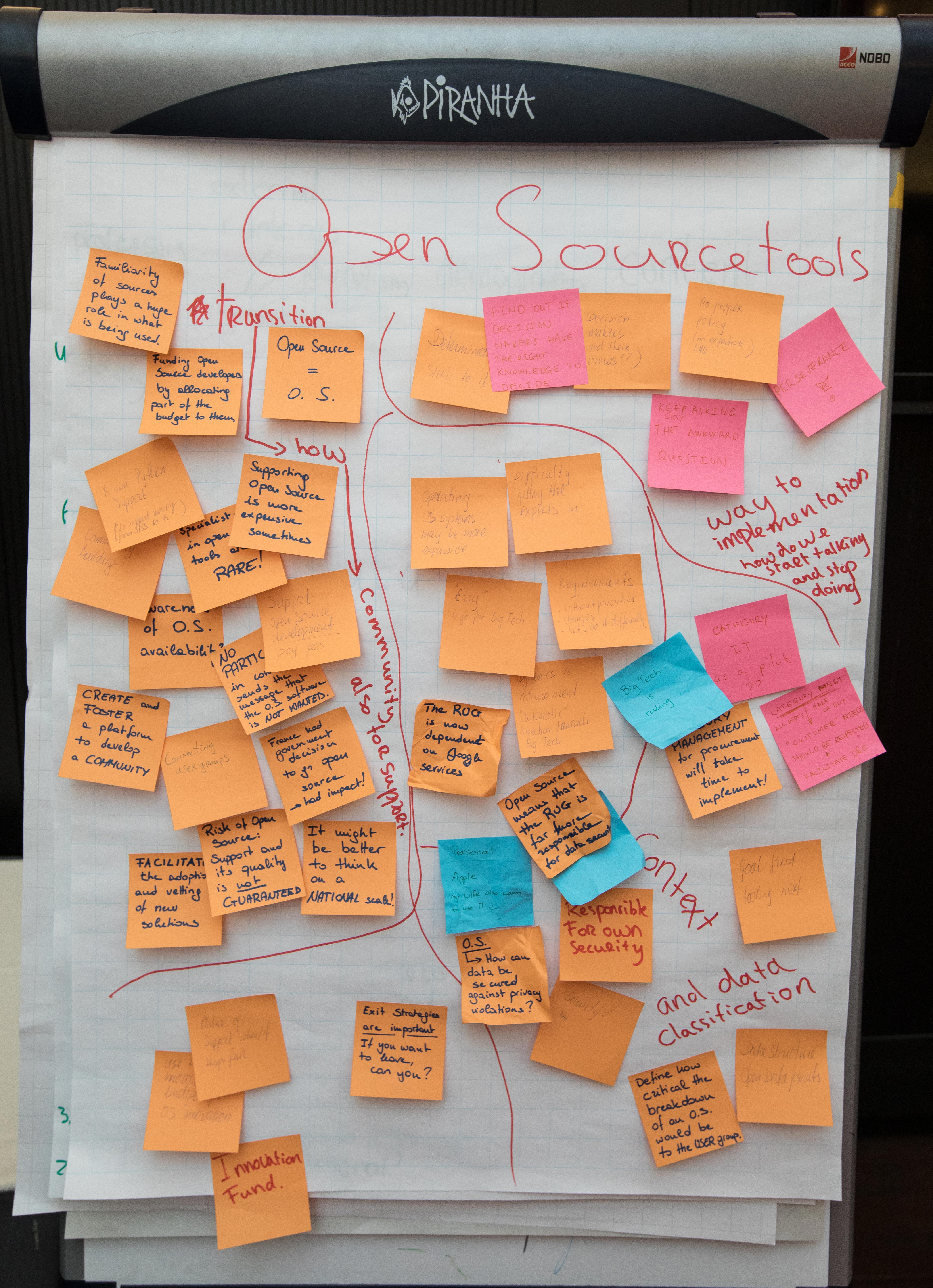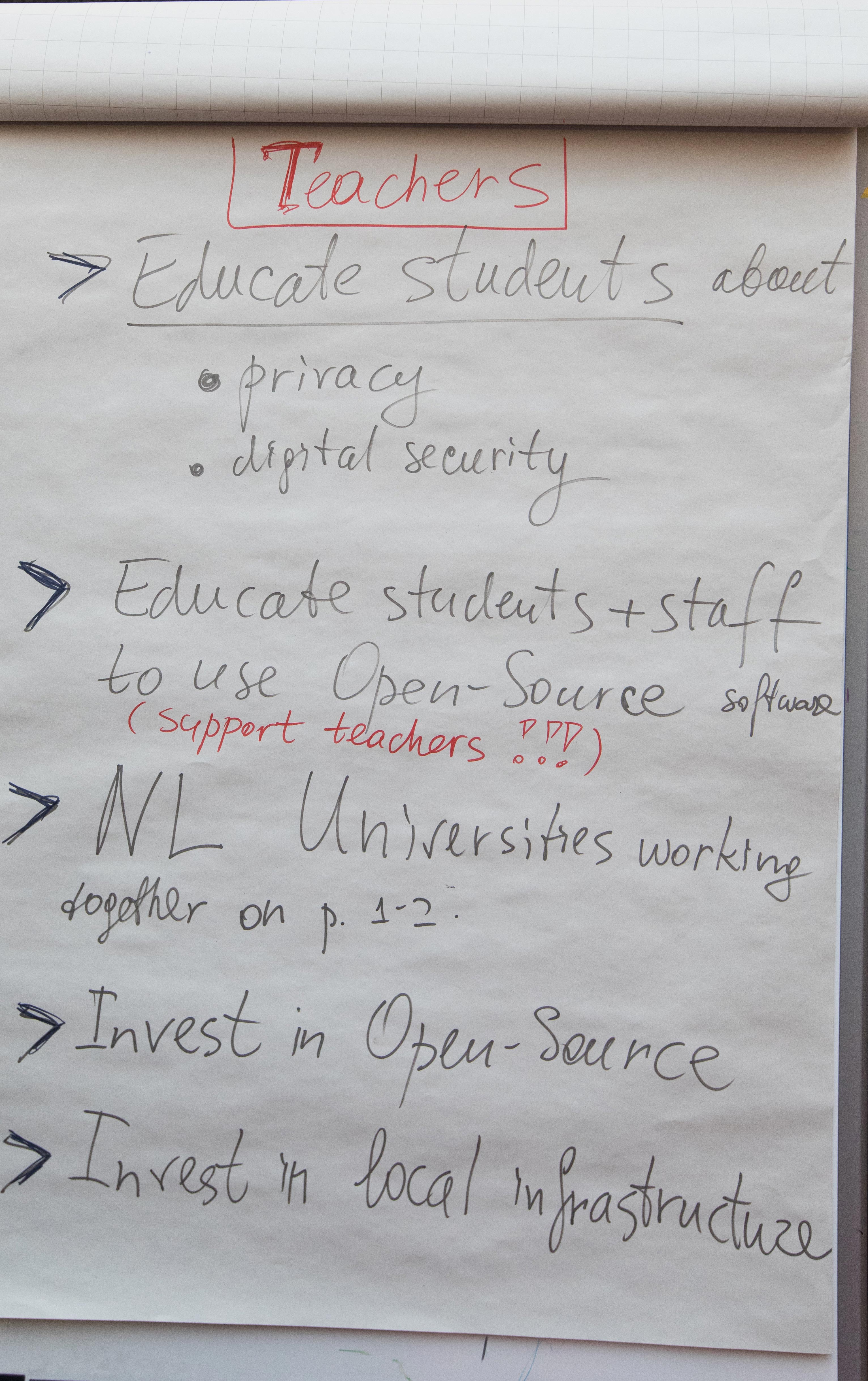 | | |
| --- | --- |
| Last modified: | 15 May 2023 2.00 p.m. |