Dr Laura Batstra, Faculty of Behavioural and Social Sciences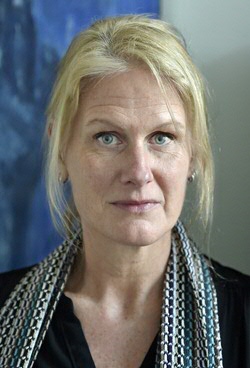 Laura Batstra is a psychologist and an associate professor. She teaches psychopathology, family therapy, solution-focused therapy and qualitative research methods. Her research focuses on medicalization and ways to combat it. She is a 'veteran' winner of the Lecturer of the Year election. In 2012, she was received the UG Lecturer of the Year award.
Laura gets students thinking. She links academic content to the students' everyday experiences, so that they almost can't help but listen and engage. Laura awakens students' interest by peppering her lectures with different film clips, photos and examples, adding a dash of humour here and there to keep things interesting even when the subject matter is heavy. She communicates clearly and honestly, bridging the gap between theory and practice. There is often a personal element to what she teaches; the concrete examples make the material easier to remember. Her main aim is to teach her students to think critically, encouraging them to ask questions, make suggestions and use their initiative. Laura draws on her own professional involvement in various research projects on ADHD to keep incentivizing her students.
| | |
| --- | --- |
| Last modified: | 21 April 2022 11.42 a.m. |