Dr L. Georgescu, Faculty of Philosophy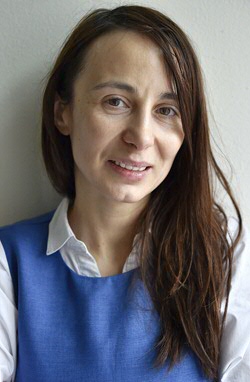 Laura Georgescu gained her Master's degree in History and Philosophy of Science from the University of Bucharest, Romania, in 2011. In 2017, she received her PhD from Ghent University in Belgium. She specializes in the connections between early modern philosophy and science.
Over the last few years, Laura has worked on the investigative practices involved in early research into magnetism and their role in natural philosophy. She is currently looking more generally at the contrasts and crossovers between the early modern 'mechanical' and 'non- mechanical' philosophies. For one of her course units, students gave her an average grade of 9.29, which was the highest average grade of the year. Students commented that she was 'amazingly inspiring', one even hinting that she might be 'too inspiring' (if that can be seen as a problem). One of the students wrote: 'She lectured as if her life depended upon it. It was an overwhelming experience that I will cherish for the rest of my life.' Other students who know Laura agree. In fact, all students who have ever followed one of her lectures are equally positive. Her enthusiasm is contagious and her explanations are clear.
| | |
| --- | --- |
| Last modified: | 21 April 2022 11.43 a.m. |