Spring 2014
Worldwide Newsletter, University of Groningen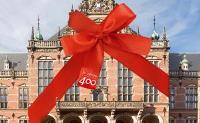 Alumni Weekend: Welcoming Ceremony Rijksmuseum
Are you an alumnus living abroad? Would you like to revisit The Netherlands, Groningen and your celebrating University? May and June 2014 are filled with 400th anniversary festivities and we have the pleasure of inviting you to celebrate this with us! All alumni living abroad are invited for an extra Alumni Event at the Rijksmuseum. This Welcoming Ceremony will be organized just for our international alumni. It will take place prior to the Alumni Weekend (13-15 June), so you can stretch your stay in the Netherlands and make the most out of your trip. The Welcoming Ceremony starts at 11:00 on Thursday 12 June 2014, followed by a lunch and guided tour through the museum. After the tour, there will be time to independently walk through the museum. Now's your chance to see the beautiful Rijksmuseum after 10 years of renovation! Later, you can take the train to Groningen together, to join the kick-off of the Alumni weekend on Friday night. Buy your tickets here (make sure you click on the English version of the webpage).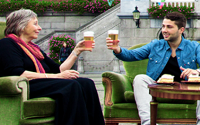 Back to the University of Groningen
Create an account and imagine yourself back already. Don't you think it would be great if you could meet everyone you have ever known, met or seen during your studies again at the University's 400th anniversary? On the weekend of 13-15 June, the RUG has many events specifically organized for alumni. Read more ....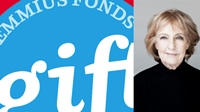 Gift for infinity: Let old be gold
I can see it when looking at my aunt. She passed the age of eighty, but still participates very actively in her neighbourhood association. She knows everyone and everyone knows her. She plays an important role in our family and in society. She still matters! This is good for her, and for her environment.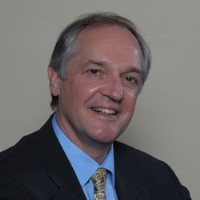 Honorary doctorate for Unilever top man Paul Polman
Paul Polman, CEO of Unilever and alumnus of the University of Groningen, will be awarded a social honorary doctorate on 13 June 2014 during the 400th anniversary celebrations. Polman is being awarded the honorary doctorate in acknowledgement of his exceptional drive to successfully combine entrepreneurship and sustainable development. Read more ...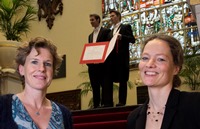 Behind the scenes: Els van den Berg and Janka Stoker
Rich academic traditions, a forward-looking outlook and strong ties with society: chair of the Anniversary Board Janka Stoker and Anniversary coordinator Els van den Berg discuss this year's anniversary celebrations at the University of Groningen. Read more ...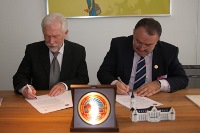 Arab universities visit Groningen
Monday 10 and Tuesday 11 February saw the University of Groningen hosting a 'Leadership visit' from members of the Association of Arab and European Universities (AEUA). Leaders from 6 universities in Iraq, Jordan, Lebanon, the Palestinian territories and Egypt came to Groningen to discuss the future and development of university leadership. Read more...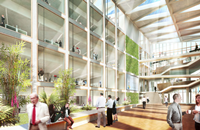 New Energy Academy Europe building to be zero emission
The new, ambitious building for the Energy Academy Europe promises to become the most sustainable education building of the Netherlands. It is a new top institute in which industry, education and academia are joining forces to work together on research and innovation in the field of energy. Read more ...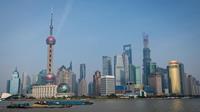 East Asian Studies, a new International Relations Master's Programme
East Asia is the foremost dynamic region in the world. From September 2014 the University of Groningen offers a new International Relations master's degree programme, focusing on East Asian states and markets, politics and economics, nationalism and internationalism. All studied from a contemporary perspective. Read more ...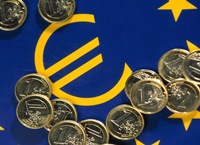 Millions worth of grants for four Groningen top researchers
Four prominent academics from the University of Groningen have been awarded EUR 1.5 million each, to be spent on five years of research and the establishment of their own research groups. They have been awarded VICI grants as part of NWO's Innovational Research Incentives Scheme. Read more ...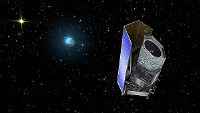 Euclid Satellite to explore the dark universe
Six years from now, a satellite will be launched to carry out the Euclid mission. Euclid is a large collaborative initiative of more than 1000 researchers from over 100 institutes in Europe and the USA who seek answers to some of the most burning questions in modern astronomy and physics: what is the nature of dark energy and dark matter, and what is role they play in the accelerating expansion of the universe.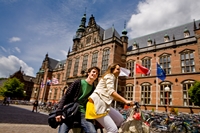 Return to Groningen for the summer
In the summer of 2014, the University of Groningen will be hosting a series of (new) summer schools covering a wide range of fields. All summer schools intend to bring bright students and excellent researchers from all over the world together to work on important topics. Many of the summer schools have invited colleagues from international partner universities and other (external) stakeholders to take part in the programme. This will enable participating students to access new (international) networks. Registration is open, have a look at our current offer.
Revolutionary new view on heritability in plants
Complex heritable traits are not only determined by changes in the DNA sequence. Scientists from the University of Groningen Bioinformatics Centre, together with their French colleagues, have shown that epigenetic marks can affect traits such as flowering time and architecture in plants. Furthermore, these marks are passed on for many generations in a stable manner. Their results were published in Science Express. Read more ...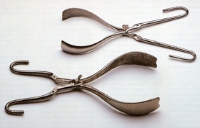 Unifocus, our online video magazine
In the latest edition:
City of the future - Researchers and students are working closely with the municipality to address everyday planning problems, to help Groningen become an international source of knowledge and inspiration for the liveable city of the future.
Emergency calls - The 112 emergency services have recently adapted their conversation protocol, based in part on the research prof. Tom Koole, a communications scientist, has conducted.
Medical instruments - Medical instruments, developed by Groningen physicians and medical instrument makers, will be on display during the For Infinity anniversary exhibition in the Der Aa-kerk.
NAF-Fulbright Fellows for Sarah de Mol and Jet Vonk
On 14 March the nine 2013-2014 'NAF Fulbright' Fellows were honored. Two of them are former students of the University of Groningen (RUG); Sarah de Mol (Law, New York University) and Jet Vonk (Linguistics & Neuroscience, City University New York). Sarah, former Bachelor student at the RUG, received the Fulbright Fellowship for studying at NYU to obtain her LL.M. degree. RUG alumna of the Faculty of Arts, Jet Vonk, received the Fulbright Fellowship of the NAF to do her PhD research at the CUNY Graduate Center in New York. As their Alma Mater we are very proud of Sarah and Jet! We would like to congratulate them and wish them the best of luck.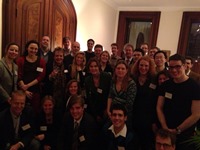 Newsletter Alumni Chapter New York
Our New York alumni had the chance to meet their friends from Groningen again on 8 February. Invited by host Brunhilde Vergouwen, Rector Magnificus Elmer Sterken and Prof. Hans van Ees represented the University of Groningen. They updated attendees on the 400-anniversary activities and exciting new projects of the University. Read more ...
Upcoming Alumni Events
For information about upcoming events please take a look at our website, or contact Alumni Relations by sending an email to internationalalumni@rug.nl.
| | |
| --- | --- |
| Last modified: | 15 June 2020 12.43 p.m. |