DeepHack - From Farm to Fork
| | |
| --- | --- |
| From: | Fr 13-03-2020 |
| Until: | Su 15-03-2020 |
| Where: | CIT Smitsborg, Nettelbosje 1, Groningen |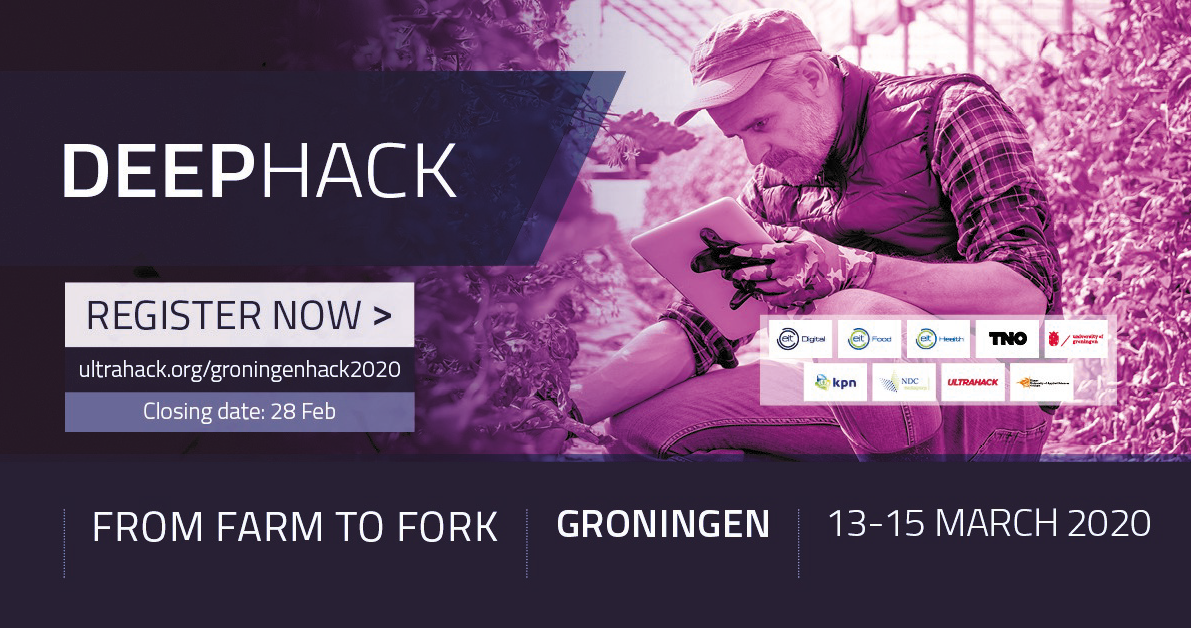 Imagine your "virtual home garden": fresh local produce ordered easily from your phone and delivered to your door. That's the future you can build for Groningen in DeepHack - From Farm to Fork on 13 - 15 March, 2020 in Groningen, Netherlands.
EIT Digital, Groningen University Consortium and Ultrahack invite you to rethink the local-for-local food chain's business model and technology. Solution domains we appreciate include:
the customer to see his/her crops at the farm at his/her price
how the customer can order and receive recommendations via the supermarkets
controlling precision farming
closing local material and energy chains
to uber the crops to a foodhub or a supermarket distribution point
packing customer orders
innovative city transport system for the produce
social media ratings for platforms
Winning teams are rewarded with €5000!
Send your application on ultrahack.org by 28 February (best teams are selected as soon as applications come in).