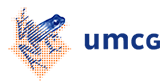 Infectious Diseases and Medical Microbiology
The UMCG is a large teaching hospital. In the Infectious Diseases Unit within the Department of Internal Medicine, a small team of ID specialists in Internal Medicine and Pulmonary Diseases as well as Nurse Practitioners collaborate in the care for over 500 out-patients with HIV/AIDS. The Unit has dedicated beds equipped for the care of patients with infectious conditions. The hospital serves a large catchment area for advanced care for oncology and hematology, and hosts several organ transplant programs. Diagnosis and treatment of opportunistic infections are therefore an important challenge. In concert with the Department of Medical Microbiology, a large array of patients with infectious conditions is served. Consultations include patients with infected prosthesis and devices, at the Departments of Orthopedic Surgery, and Cardiology and Cardiothoracic Surgery. In close collaboration with the Department of Pulmonary Diseases & Tuberculosis, patients referred from all over the country are cared for because of complicated forms of tuberculosis. The Tuberculosis Unit is the larger of two such Units in the Netherlands.
Aim of the Internship
To introduce medical students into all aspects of clinical infectious diseases.
Program
After a short introduction into diagnostic testing that will be carried out by specialists in Medical Microbiology at the Laboratory, you will attend weekly discussions of in- and outpatients, problem-solving interdisciplinary meetings, and journal club meetings. You will see and examine in- and outpatients under the guidance of members of staff as well as residents and fellows in Infectious Diseases. You will be involved in consultations, and visit the Tuberculosis Unit of the UMCG in Beatrixoord, Haren, 6 km away from the UMCG main building. Public Health issues will be addressed as they emerge in clinical practice. Assessments will be based on direct observations, and written reports of consultations and your logbook. You will be encouraged to search relevant literature on-line in the electronic library.
At the end of rotation we invite you for an evaluation, and we will use that opportunity to give feedback on your performance.
Language
Our language of communication will be English, so we expect from our students that they have sufficient knowledge of the English language. We might ask for written proof.
Further, it is necessary that students speak and understand some Dutch on NT2 level. So if you don't have any knowledge of the Dutch language you should follow a Dutch language course.
Application
The department of Infectious Diseases and Medical Microbiology only accepts students who are really motivated!
Send your CV and motivation letter to owi-international@umcg.nl
| | |
| --- | --- |
| Last modified: | 05 June 2019 07.01 a.m. |