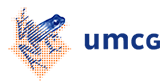 Combined Observership Radiation Oncology and Nuclear Medicine
Nuclear Medicine and Molecular Imaging (diagnostics)
The medical specialty of Nuclear Medicine concerns the development, improvement and application of radiopharmaceuticals for functional imaging of different diseases (Oncology, Neurology, Cardiovascular, Inflammation and General Nuclear Medicine), with a particular emphasis on PET-CT and SPECT-CT. Optimal application of PET and SPECT requires a multidisciplinary approach. Physicians, chemists, pharmacologists, physicists, (molecular) biologists and information technologists share a close cooperation, using their own specific expertise.
Radiation Oncology
Radiotherapy is one of the three major treatment modalities for cancer patients. About half of all these patients come in contact with our department at a certain moment of their treatment. Radiation oncology is the medical specialty concerned with prescribing the radiation. A high level of technology combined with intensive communication skills describes the modern radiation oncologist. With 25 radiation oncologists and 12 residents, the radiotherapy department of the UMCG is one of the largest in the Netherlands. Our expertise includes brachytherapy, linear accelerators with CBCT, our own CT scanner and a linear accelerator equipped for stereotactic radiotherapy. Furthermore, one out of maximal 4 proton centers in The Netherlands is currently build in Groningen.
Setup of the internship
We provide an combined internship with the duration of 4 weeks. In those 4 weeks you will first join the department of Nuclear Medicine for 2 weeks. You will get acquainted with the background of PET imaging of malignancies, especially using the tracer 18F-FDG. After studying the guidelines concerning the role of imaging in different types of malignancies (head-and-neck, oesophageal, lung, breast and colorectal cancer), you will start reading the FDG PET scans and make a report of the findings.
After two weeks you will join the department of Radiation Oncology to learn more about this treatment modalities, also in combination with PET imaging. The exact content will be determined concerning your input and wished, based on your experience at the department of Nuclear Medicine. For example, if you are interested in breast cancer, you can see that speciality in its full range. After a short introduction, you will be able to see patients, delineate and prescribe treatment under close supervision. Also, you can join the different multidisciplinary meetings where radiation oncologists and nuclear medicine physicians work closely together.
Requirements
Our language of communication will be English. We expect an active attitude. The learning goals will be to get experience with Nuclear Medicine and Radiotherapy in The Netherlands. The student will receive a signed certificate when the internship is completed.
Check our language requirements.
Please send your CV, letter of motivation and proof of sufficient English to the International Office of the UMCG at least 3 months before the requested starting date: owi-international@umcg.nl
| | |
| --- | --- |
| Last modified: | 12 June 2019 3.03 p.m. |