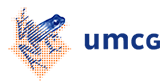 Clinical and Research in the UMCG
DUE TO COVID ALL CLINICAL AND RESEARCH CLERKSHIPS ARE CANCELLED UNTIL FEBRUARY 2022.
Clinical internships and research projects take place in the UMCG hospital. Options for clinical internships are scarce. Reason are the large amounts of degree students who have to do their clinical rotations in the UMCG. They are your competitors and we give priority to them. As a result of this, there will not be much places left for students from abroad.
When you apply for a clinical intership, please mail us a letter of motivation and your CV and also send us information on your level of English.
For clinical interships goes that you can only apply for one department or discipline.
Applying for a research project gives you more chance on success. Research is only possible for a period of at least 5 or more months and you should add a motivation concerning the type of research and a description of the subject that you are interested in.
Erasmus+ scholarship
You might apply with an Erasmus scholarship.
When you have been selected for the Erasmus+ scholarship, there are some documents that have to be filled out. This is the responsibility of the Erasmus coordinator at your own faculty. The application for a clinical internship or research project can be sent to the International Office by e-mail together with the filled out and signed learning agreement. After the internship or project has been arranged, we will sign and stamp the learning agreement and send it back by e-mail.
General information on Erasmus+
The International office of your own faculty can give you more specific information about the procedure.
No guarantee
Unfortunately, like mentioned above, we cannot any guarantee that we will be able to arrange the clerkship. It all depends on the available capacity in the UMCG and for each individual request we will have to contact the department(s) of your preference. We do not offer a fixed program of clinical internships or research projects.
Finally, bear in mind that some departments might have their own specific demands regarding language or motivation, f.e. the Surgery department demands that you have done a Dutch language course before your arrival.
We will only consider a request after we have received the filled out Erasmus document from the Erasmus Officer at your faculty at least 3 months before the planned starting date.
| | |
| --- | --- |
| Last modified: | 18 November 2021 12.45 p.m. |