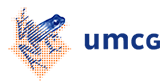 International Students
International students from all over the world might apply for an internship or researchproject in the UMCG in the fields of Medicine, Dentistry and Human Movement Sciences.
The International Office
The International Office of the UMCG gives advice and support to foreign students. We arrange all logistic matters for individual foreign students and guests. After you have been accepted by a department in the UMCG, we will inform you about accommodation, insurance and the health policy of the UMCG hospital.
We are supported by a team of student-assistants. They are students from Medicine, Dentistry and Human Movement Sciences. A member of the team can pick you up from Schiphol airport if you are from outside of Europe and if you are travelling to Groningen for the first time. It's a free service, you just have to pay for your trainticket.
As soon as we know your arrivaldate, we will schedule you for an intake appointment at our office, followed by a guided tour through the UMCG hospital with one of the student-assistants. The tour includes a visit at the Company Health department.
Contact details International Office:
e-mail: international.office@umcg.nl
Student Organisations
IFMSA - International Federation of Medical Students' Association
ESN-Groningen - International student organisation (section Groningen)
ESN - International Erasmus Student Network
AIESEC - The worlds largest student organisation for study exchange.
Studying Abroad - General Information
Nuffic - Netherlands organisation for international coorperation in higher education
IND - Website of the Immigration and Naturalisation service, which has a lot of information about visa and residence permits etc.
Iagora - Students report about studying abroad. Reports about many universities all over the world.
General information from the University of Groningen for International Students
Welcome to the University, we hope you will enjoy your stay in Groningen!
| | |
| --- | --- |
| Last modified: | 14 April 2022 09.56 a.m. |