T.B. (Thomas) Tienkamp, MA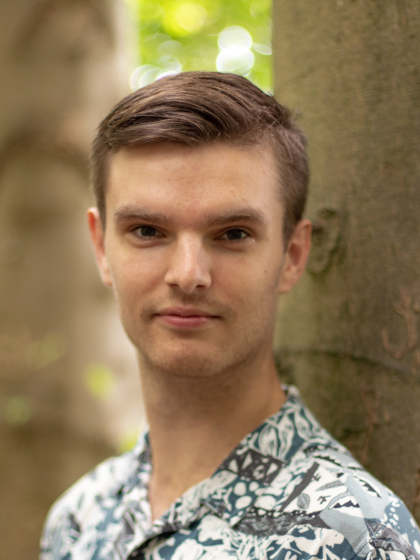 ---
Whenever we speak, we make use of both feedforward (stored motor programmes for specific sounds) and feedback mechanisms (where auditory and somatosensory feedback are used to correct our pronunciation). While there is lots of experimental evidence suggesting that people are very flexible in adapting to perturbations on the short-term (i.e. a bite block or lip tube), little is known about the long-term flexibility of our speech motor system.
The central aim of my PhD project is to investigate this long-term flexibility by following individuals who have been surgically treated for oral cancer. As treatment induces lasting anatomical changes, motor equivalence strategies have to be formed. We will capture these strategies using electromagnetic articulography and the acoustic speech signal. We also measure the individual's reliance on both feedback mechanisms to investigate whether one mechanism better predicts the success of these strategies.
The results of the project may be used to develop and optimise speech therapy for this group of patients.
This project is supervised by prof. dr. Martijn Wieling, dr. Defne Abur, prof. dr. Max Witjes, and dr. Sebastiaan de Visscher
Some of the other projects I work on, or have worked on in the past include:
Acoustic analysis of the effects of jaw reposturing surgery on speech (in collaboration with Boston University)

Development of speech technology for oral cancer patients (in collaboration with the Netherlands Cancer Institute)

The acoustics of the spontaneous speech of oral cancer patients (in collaboration with the Netherlands Cancer Institute)

Time reference in aphasia

Designing and testing therapy material for people with aphasia (in collaboration with the Erasmus Medical Centre in Rotterdam)

Effects of diversity of language use on cognitive control using pupillometry
| | |
| --- | --- |
| Last modified: | 14 November 2023 3.45 p.m. |