S. Tol, MSc
PhD Candidate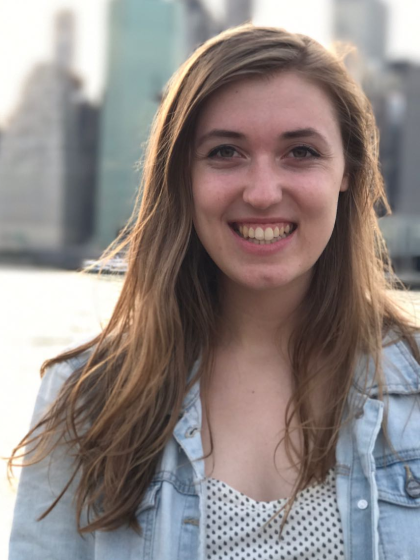 ---
Compensatory Reading Training for People with Homonymous Visual Field Defects - A Randomized Controlled Trial

A common consequence of stroke in the posterior region of the brain is a visual field defect. People with visual field defects frequently experience difficulties with reading, such as decreased reading speed, making more errors or being less able to read for a prolonged time.
This project aims to determine the effectiveness of two reading interventions: Vistra and text rotation. The goal of Vistra is to learn people to compensate for the visual field defect by training eye movements. Text rotation aims to reduce the effects of the visual field defect by learning people to read in a different direction, such as vertically or diagonally.
The design of the study allows comparison of both interventions with a control group and with each other. Furthermore the study will provide insight in the reading behavior of people visual field defects. Follow-up measurements are used to determine whether the interventions may have lasting effects.
The DiaNAH Test Battery of Visual Perception: A Norming and Validation Study
Om de diagnostiek en revalidatie van visuele perceptiestoornissen na niet-aangeboren hersenletsel (NAH) doelmatiger te maken, richtlijnen te ontwikkelen en kennis te vergaren, is in de afgelopen jaren de diagnostische werkwijze NAH (DiaNAH) ontwikkeld door Koninklijke Visio in samenwerking met Bartiméus en de Rijksuniversiteit Groningen. De DiaNAH testbatterij wordt in de praktijk gebruikt bij de diagnostiek van het overgrote deel van de cliënten met NAH en wordt afgenomen met behulp van een grote computertablet. Om te kunnen bepalen hoe een cliënt heeft gepresteerd op de DiaNAH testbatterij is het van belang een representatieve normgroep te verzamelen. Daarnaast is er nog relatief weinig bekend over de validiteit en de diagnostische nauwkeurigheid van de DiaNAH testbatterij. Het huidige onderzoek heeft als doel kwalitatief hoogwaardige diagnostiek voor mensen met NAH te kunnen garanderen. Hiervoor worden normgegevens verzameld en berekend en wordt de validiteit van de DiaNAH testbatterij nader onderzocht.
| | |
| --- | --- |
| Last modified: | 13 February 2020 5.43 p.m. |