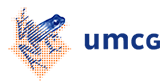 R. Gomez Sanchez
Postdoctoral researcher
Rubén Gómez Sánchez studied Biochemistry at the University of Extremadura (Spain), and he obtained his PhD in Biomedicine in 2013, at the Department of Biochemistry and Molecular Biology and Genetics of the same institution, in the laboratory of Dr. José Manuel Fuentes Rodríguez. His investigations were mostly focused on the role of the PINK1 protein in sensing mitochondrial damage and in mediating the elimination of dysfunctional mitochondria by autophagy. During his PhD studies, awarded by a short-term fellowship, he carried out a research stay in the laboratory of Prof. Anthony H. V. Schapira, at the Institute of Neurology of the University College London (United Kingdom). During his last period in the PhD laboratory, as a postdoctoral fellow funded by a 6-months postdoctoral grant, he studied the role of PINK1 in autophagy and mitophagy during Parkinson's disease etiopathogenesis.
In 2014, he joined to the laboratory of Prof. Fulvio Reggiori at the Department of Cell Biology of the University Medical Center Utrecht (The Netherlands). There, supported by Ramón Areces Foundation and Marie Sklodowska-Curie Actions (MSCA-IF) postdoctoral fellowships, he started working on the molecular role of the Atg proteins during the autophagosome formation, using Saccharomyces cerevisiae as a cell model. In 2015, he moved at the Department of Cell Biology of the University Medical Center Groningen to continue his research on the autophagy pathway in yeast.
He is a member of the Spanish Society for Biochemistry and Molecular Biology (SEBBM), the Nordic Autophagy Society (NAS) and the Spanish Society of Autophagy (SEFAGIA).
| | |
| --- | --- |
| Last modified: | 04 November 2019 08.49 a.m. |