ing. P. Zandbergen
Demandmanager GMW, FEB en FRW & Technisch adviseur Research Support GMW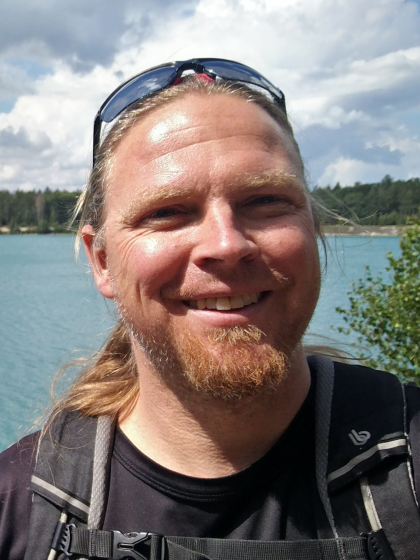 ---
Ondersteuning onderzoek:

Als eerstelijns technicus van de Instrumentatiedienst zal Pieter Zandbergen er voor zorgen dat het onderzoek, wat de techniek betreft, zo goed mogelijk verloopt. Pieter kan de volgende dingen regelen:
Samen uitzoeken welke apparatuur nodig is.
Er voor zorgen dat de apparatuur aanwezig is wanneer het nodig is.
Hij zorgt ervoor dat U met de apparatuur kunt werken.

Als hij iets niet weet zal hij u door verwijzen naar iemand die het wel weet.

Pieter verzorgt de uitleen van apparatuur (laptops, videoapparatuur, audio apparatuur, knoppenkasten).

Bij veel onderzoeken wordt tegenwoordig gebruik gemaakt van video, vaak moet dit videomateriaal bewerkt worden. Pieter kan u wegwijs maken in de wereld van videobewerking, maar in sommige gevallen kan hij dit ook voor u doen.

Als er voor een onderzoek software of hardware gekocht moet worden dan kan Pieter dit ook regelen. Dus als u onderzoek gaat doen en u weet op technisch gebied niet hoe u moet beginnen dan is het nuttig om eens bij Pieter binnen te lopen.
Demandmanager:

Daarnaast is Pieter voor 0.7 fte van zijn aanstelling demandmanager bij GMW, FEB en FRW.
Sinds 1 april bestaan er geen facultaire ICT-diensten meer. Alle ICT-voorzieningen worden nu door het Donald Smits Centrum voor Informatietechnologie, het CIT, verzorgd. Om de ICT belangen van de faculteiten te behartigen zijn er demandmanagers aangesteld. Iedere faculteit heeft een demandmanager. Voor de faculteiten GMW, FEB en FRW is dat Pieter Zandbergen. Als u ICT vragen heeft zult u altijd eerst contact op moeten nemen met de servicedesk. Zij kunnen u in de meeste gevallen verder helpen. Als er problemen of aanvragen zijn waar ze u niet verder mee kunnen helpen dan kunt u contact opnemen met de demandmanager, in sommige gevallen zal de servicedesk u zelf al doorverwijzen naar de demandmanager.

De demandmanager zal proberen om zo veel mogelijk met de faculteiten in contact te blijven om problemen tijdig te signaleren en daar mee aan de slag te gaan. Als u vragen of opmerkingen heeft met betrekking tot de ICT voorzieningen dan kunt u contact opnemen met de demandmanager. Deze zal dan proberen om samen met u een oplossing te vinden.
| | |
| --- | --- |
| Laatst gewijzigd: | 12 maart 2013 14:34 |