M.S. (Maxim S) Pchenitchnikov, Prof Dr
UD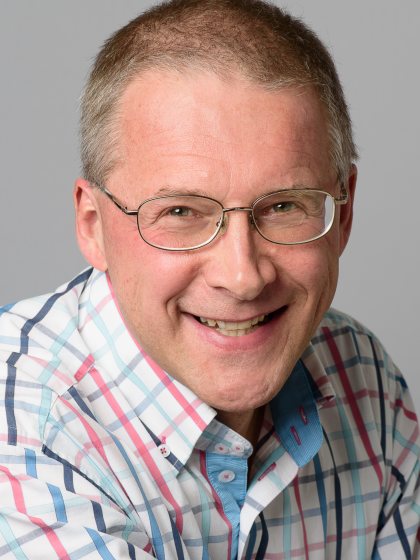 E-mail:
m.s.pchenitchnikov rug.nl
---
Maxim S. Pshenchnikov obtained his PhD from Moscow State University in 1987. In 1992, he moved to the University of Groningen, the Netherlands, as a postdoctoral fellow, to join the staff in 1996, first at the department of chemistry, and since 2006 at the department of physics. In the early 90s, he began to design experiments and theoretical description of femtosecond spectroscopy on liquid state dynamics. He with co-workers was the first to report time-gated and heterodyne-detected photon echoes from solutions. The technical aspects of this work culminated in 1998 with the Guinness Book of World Records certificate awarded for "The shortest flashes of light produced and measured, lasted for 4.5 femtosecond". Later, his research was focused on hydrogen-bond dynamics in liquids and at (bio)interfaces. He was amongst the first to report infrared photon echoes from liquid and nanoconfined water. He published 150+ papers in international journals and 6 chapters in books, which altogether received more than 6000 citations (h-index 40). He organized and co-chaired a number of international meetings in the fields of spectroscopy, organic electronics, and excitonics. Since 2016, he is a visiting professor at Nanyang Technological University, Singapore.
His current research interests cover a wide range of ultrafast phenomena in organic materials at nanoscopic lengths and ultrafast time scales, with the focus on exciton and charge dynamics in energy-related and bio-inspired materials.
SHORT QUOTE
"We use optical spectroscopy study a wide range of ultrafast phenomena in organic materials at nanoscopic lengths and femtosecond (0.000000000000001 s) time scale, with the main focus on exciton and charge dynamics in energy-related and bio-inspired materials"
| | |
| --- | --- |
| Last modified: | 25 June 2022 1.06 p.m. |