prof. dr. M.L.A. (Michel) Dückers
Professor by special appointment 'Crises, Safety and Health'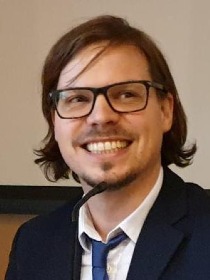 ---
Michel Dückers is endowed professor at the Faculty of Behavioural and Social Sciences of the University of Groningen. The chair 'Crises, Safety and Health' has been organized in collaboration with ARQ National Psychotrauma Centre, National Institute for Public Health and the Environment (RIVM), Netherlands Institute for Health Services Research (Nivel) and Netherlands Institute for Public Safety (NIPV). The focus of his research is on thoughts, emotions and behaviour of people concerning:
Safety and health effects of exposure to disasters, crises and other environmental hazards.
The optimal response by governments, public and private organizations, civil society and citizens before, during and after the exposure/crisis.
Michel is research programme coordinator Disasters and Environmental Hazards at Nivel and visiting professor at the University of Innsbruck. He has been involved in international projects aimed at optimizing the management of public health crises and vulnerability reduction, with an emphasis on topics such as health monitoring and surveillance, post-disaster mental health and psychosocial support, infectious disease threats and healthcare optimization for refugees. He is an advisor for national and local governments in the event of calamities.
Michel holds a Master's degree in Public Administration (Twente University), a PhD in Social and Behavioural Sciences (Utrecht University), and completed his habilitation in Clinical Psychology and Methodology (University of Innsbruck).
| | |
| --- | --- |
| Last modified: | 25 June 2022 1.57 p.m. |