dr. M.D. (Maite) Laméris
Assistant Professor GEM / Postdoc In the LEAD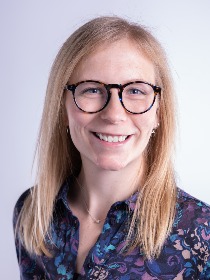 ---
As part of my PhD-project I have researched the dimensionality of political ideology. I have examined how political beliefs can best be measured and how they influence economic preferences and outcomes. In my current employment as part-time university lecturer and part-time postdoc at centre for expertise In the LEAD, I will be teaching, continuing with similar and related research as in my PhD, and I will be deeply involved in the set-up and implementation of a management intervention experiment in the North of the Netherlands.
In the run up to the Dutch governmental elections in March 2017, I have researched how political ideology affects voting behaviour in the Dutch electorate. The results are summarized in the following article: Kiezersvoorkeuren: links en rechts ingehaald (in Dutch, with Richard Jong-A-Pin en Harry Garretsen), which is published in the ESB.
This short article is based on the more detailed article On the measurement of voter ideology, in which I research how individual political ideology can best be measured. I also study the dimensionality of political preferences. This article is joint work with Richard Jong-A-Pin and Harry Garretsen and it is published in the European Journal of Political Economy.
In a separate project, I study how political preferences and expectations regarding income mobility affect redistributive preferences. The main focus is this project is on the interaction between political ideology and economic expectations. This research is published in the European Journal of Political Economy titled Political ideology and the intragenerational prospect of upward mobility and is joint work with Harry Garretsen and Richard Jong-A-Pin.
Besides this project, I examined whether individual left-right ideology is able to explain economic preferences. Using an economic experiment, I researched if individuals that identify as left-wing also have left-wing economic preferences and vice versa for those with right-wing ideology. For this, I rely on preferences for economic equality versus economic efficiency. This project can be found online as CESifo working paper 7139 and is joint work with Richard Jong-A-Pin and Rasmus Wiese. This project is part of my thesis.
In another part of my thesis, I have studied sources of heterogeneity in political ideology by examining values and beliefs of students. I tested whether there are individual differences in values and beliefs, and whether and how these change over time. I found significant heterogeneity in students' values and beliefs is found. Moreover, studying a certain discipline confirms and strengthens this heterogeneity. This research will soon be published online and is joint work with Pierre-Guillaume Méon (Université libre de Bruxelles) and Anne-Marie van Prooijen (Erasmus University Rotterdam).
| | |
| --- | --- |
| Last modified: | 25 June 2022 10.54 a.m. |