prof. dr. K. Taxis
Professor of Pharmacotherapy and Clinical Pharmacy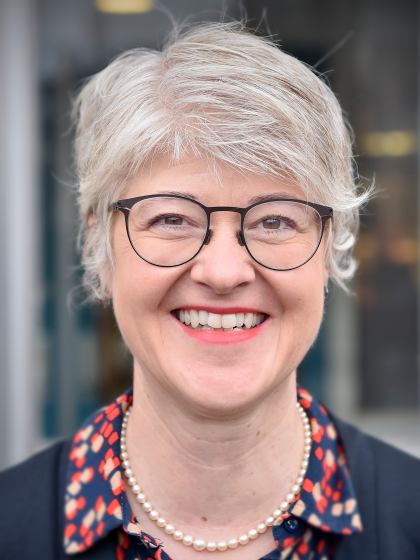 ---
Current projects
In the Netherlands:
(1) The impact of of cumulative exposure to anticholinergic and sedating medication on frail older individuals: research about the Drug Burden Index (DBI), (2016-17), Stoffels-Hornstra Foundation. 99 000 Euro.
The main researcher on this project is: Dr Hans Wouters: http://www.rug.nl/staff/h.wouters/
This is also part of the PhD project of Heleen van der Meer: http://www.rug.nl/staff/h.g.van.der.meer/
(2) The safety of implementing electronic prescribing and administration in hospital. PhD project of Willem vd Veen, hospital pharmacist in hospital Hardenberg: http://www.rug.nl/staff/willem.van.der.veen/
(3) The safety of producing and labelling parenteral medication in Dutch hospitals. PhD project of Karin Larmené - Beld. Hospital Pharmacist in Isala Clinics, Zwolle, The Netherlands.
(4) Development and implementation of dosing advice for medication used in patients with liver cirrhosis. Part of the PhD project of Rianne Weersink, in cooperation with Sander Borgsteede, Stichting Health Base http://www.healthbase.nl/. ZonMW (2015-16). 119 000 Euro. http://www.zonmw.nl/nl/projecten/project-detail/ontwikkeling-en-implementatie-van-doseeradviezen-voor-geneesmiddelen-bij-patienten-met-levercirrose/samenvatting/
(5) The individual pharmaceutical care plan for polypharmacy patients and the role of the community pharmacist. PhD project Linda van Eikenhorst. (First promotor Prof dr JJ de Gier (RUG)). Dutch Royal Pharmaceutical Society (KNMP) 320,650 Euro. (2015-2019). http://www.rug.nl/staff/l.van.eikenhorst/research
(6) The patient in pharmacovigilance. PhD project of L Rolfes, funded by LAREB (www.lareb.nl). (First promotor: Prof dr E van Puijenbroek).
Global medication safety:
(7) Medication safety in cardiovascular patients in Vietnam: PhD project of Thang Nguyen. Funded by the Vietnamese Government (Project 911). (2013-2016) http://www.rug.nl/staff/t.nguyen/research
(8) Medication safety in cardiovascular patients in Ethiopia: PhD project Derbew F Berhe (in cooperation with Prof FM Haaijer-Ruskamp en Dr P Mol, Clinical Pharmacology, UMCG). NFP fellowship (2013-2017), Nuffic.
(9) Patient safety culture in Nigerian health care: PhD project of Beatrice Odugbemi (2014-2018). http://www.rug.nl/staff/b.o.odugbemi/
(10) Pharmaceutical Care for HIV infected patients in Indonesia. PhD project of Ira Sianturi. (2015-2019). Funded by Indonesian Government. http://www.rug.nl/staff/e.i.sianturi/
(11) Pharmaceutical Care for hypertension patients in Lithuania. PhD project of Indrė Trečiokienė. http://www.rug.nl/staff/i.treciokiene/research
Recently completed projects:
(1) Discontinuing inappropriate medication in nursing home residents (DIM-NHR study), (2013-16) ZonMw projectnumber 80-83600-98-10176. 353,122 Euro. http://www.zonmw.nl/nl/projecten/project-detail/discontinuing-inappropriate-medication-in-nursing-home-residents-dim-nhr-study/samenvatting/
Main researchers on this project were: Dr Hans Wouters: http://www.rug.nl/staff/h.wouters/ and Dr Elise Quik
(2) The drug burden index, a selection tool. Funded by the Dutch Royal Pharmaceutical Society (KNMP); 95,000 Euro. (2014-2015). This was part of the PhD project of Heleen van der Meer: http://www.rug.nl/staff/h.g.van.der.meer/
Recently completed PhD projects:
Huong Thao Nguyen: https://www.rug.nl/research/portal/publications/pub%28f860c42a-1040-4e6e-98d8-19b4afbcdaa8%29.html
Irene Lako: http://www.rug.nl/news-and-events/promotion-inauguration/2013/promotie-mw.-i.m.-lako_-depressive-symptoms-in-patients-with-schizophrenia.-count-symptoms-that-count-
Susanne Schorr: http://dissertations.ub.rug.nl/faculties/science/2010/s.g.schorr/
| | |
| --- | --- |
| Last modified: | 22 November 2016 12.49 p.m. |