J. (Jurjen) van der Schans
Postdoctoral researcher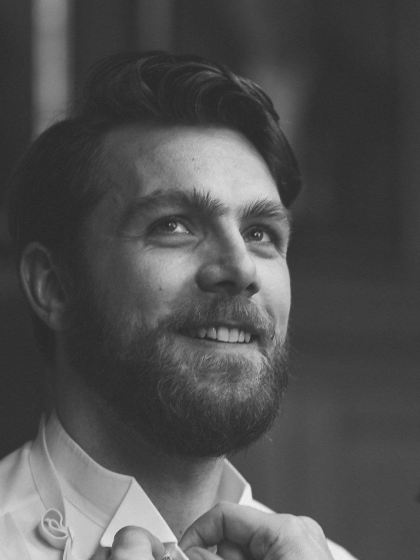 ---
Jurjen graduated in Medical Pharmaceutical Sciences (University of Groningen), finishing his studies with a master thesis at the department of Pharmaco-Epidemiology & -Economics and an internship at Accare, academic center for child and adolescent psychiatry. In 2014 he started his PhD in which he focused on the possible association between attention-deficit/hyperactivity disorder (ADHD) and atopic allergies, like eczema, asthma and allergic rhinitis, using the prescription database IADB.nl, at the department of Pharmaco-Therapy, -Epidemiology & -Economics under the supervision of prof.dr. Eelko Hak (Pharmacoepidemiology), prof.dr. Pieter Hoekstra (Paediatric Psychiatry), and dr. Tjalling de Vries (Paediatric Allergology).
Next to his PhD project, Jurjen also worked on a multicenter pragmatic randomized controlled trial to determine the effects and costs of pharmacogenetic screening information to optimize drug dosing in depressed elderly patients who start with antidepressants.
After his PhD in 2017 he was employed as a lecturer at the department of Health Technology and Services Research, University of Twente. In 2017 the Royal Netherlands Academy of Arts and Sciences (KNAW) awarded Jurjen the Van Leersum grant, assigned to promising young researchers in the fields of neurology, radiology and pharmacology. The grant enabled him to conduct research abroad at the University of Otago, New Zealand, performing an international comparison of polypharmacy in children and adolescents with ADHD.
As of 2019 Jurjen is working as a postdoctoral researcher at the Global Health unit, University Medical Center Groningen, and at the department of Economics, Econometrics and Finance, Faculty of Economics and Business, University of Groningen. Jurjen has presented at (inter)national conferences, and has publications in (inter)national journals.
| | |
| --- | --- |
| Last modified: | 25 June 2022 08.30 a.m. |