J.T. (Jeremy) Burman, PhD
Senior Assistant Professor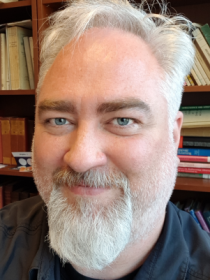 ---
I am presently pursuing two main projects:
The history and theory of developmental psychology, especially related to Jean Piaget. This aligns with RUG's stategic focus on "healthy ageing" by helping us to understand the primary theoretical framework informing our contemporary conception of human development: what does it mean to "age" such that we might then do it in a "healthy" way?

Recent history
Burman, J. T. (in press). The genetic epistemology of Jean Piaget. In W. Pickren (Ed.), The Oxford Research Encyclopedia of the History of Psychology. Oxford University Press.

Burman, J. T. (2020). On Kuhn's case, and Piaget's: A critical two-sited hauntology (or, on impact without reference). History of the Human Sciences, 33(3-4), 129-159. doi: 10.1177/0952695120911576

Burman, J. T. (2019). Development. In R. J. Sternberg & W. Pickren, eds, Handbook of the intellectual history of psychology: How psychological ideas have evolved from past to present. Cambridge University Press.

Recent theory
Burman, J. T. (2020). On the implications of object permanence: Microhistorical insights from Piaget's new theory. Behavioral and Brain Sciences, 43(e124). doi: 10.1017/S0140525X19002954

Burman, J. T. (2016). Piaget's neo-Gödelian turn: Between biology and logic, origins of the New Theory. Theory & Psychology, 26(6), 751-772. doi:10.1177/0959354316672595

The importation of methods from the Digital Humanities for use as tools in reflecting on psychology.

Burman, J. T. (2018). Through the looking-glass: PsycINFO as an historical archive of trends in psychology. History of Psychology. doi:10.1037/hop0000082

Burman, J. T. (2018). What is History of Psychology? Network analysis of Journal Citation Reports, 2009-2015. Sage Open. doi: 10.1177/2158244018763005

Burman, J. T., Green, C. D., & Shanker, S. (2015). On the meanings of self-regulation: Digital humanities in service of conceptual clarity. Child Development, 86(5), 1507-1521. doi:10.1111/cdev.12395
I will add more detailed descriptions and links when I have a chance.
Most students will find it easier to engage with Project #2. Indeed, I teach two weeks of conceptual network analysis as my contribution to the 3rd-year Honours Theoretical seminar. But those with language skills in French, and an interest in archival fieldwork, may be interested in accompanying me on a research trip to the Piaget Archives in Geneva.
| | |
| --- | --- |
| Last modified: | 25 June 2022 11.41 a.m. |