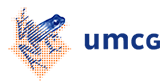 prof. dr. J.A. Kuivenhoven
Associate Professor and Principal Investigator
 Translating disease to cardiovascular health (Acronym: Transcard) FP7-HEALTH-2013-INNOVATION-1 TRANSCARD (2013-2018). Coordinator.
 A systems biology approach to RESOLVE the molecular pathology of the hallmarks of patients with metabolic syndrome and its co-morbidities; Hypertriglyceridemia, low HDL-cholesterol and loss of glycemic control. FP7-HEALTH-2012-INNOVATION-1; RESOLVE (2013-2018). Principal participant.
 Generating the best evidence-based pharmaceutical targets for atherosclerosis (GENIUS). 2012-2017. National consortium supported by KNAW, Netherlands Heart Foundation, NFU and ZonMW. Principal participant.
 Fondation Leducq (Transatlantic collaboration initiative) (2010-2016). "High-density lipoprotein dysfunction in development of cardiovascular disease and as a therapeutic target". Principal participant.
| | |
| --- | --- |
| Last modified: | 24 October 2016 2.56 p.m. |