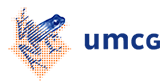 dr. I.S. Zuhorn
Associate Professor (ius promovendi)
Inge S. Zuhorn obtained her Masters degree Medical Biology in 1997. In 1997- 2002 she performed her PhD studies (thesis title: "On the mechanism of cationic amphiphile-mediated gene delivery") at the Department of Physiological Chemistry at the University of Groningen, which was awarded with the Greiner Award for the best thesis on gene therapy in the Netherlands.
From 2002-2007 she worked at the Biomade Technology Foundation, focusing on bringing innovations from university research to the market. In 2007 she joined a Top Institute Pharma consortium ("Nanoscience as a tool for improving bioavailability and blood-brain barrier penetration of CNS drugs" (T5-105)), moving back to academia at the Department of Cell Biology at the University Medical Center Groningen.
In 2013 she obtained a VIDI grant ("Carriers break barriers in drug delivery" (12950)) from the Dutch Science Foundation (NWO), to further develop her innovative research line and build her own research group. In 2014 she was appointed assistant professor and two years later -in 2016- associate professor. In 2016 she moved to the Department of Biomedical Engineering, offering her a multidisciplinary working environment which she enjoys for discussing scientific challenges with varied perspectives.
Dr. Zuhorn has supervised 5 PhD theses and currently supervises 12 PhD students, of which five will defend their thesis in the year 2020.
| | |
| --- | --- |
| Last modified: | 04 February 2020 09.29 a.m. |