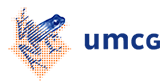 prof. dr. H.W.G.M. (Erik) Boddeke
Professor

---
Erik Boddeke is professor of Medical Physiology/Neurophysiology. From 1988 until 1995 he was head of a research laboratory and group leader at Sandoz and at Novartis Research in Basel, Switzerland. Since 1998 he is professor of Physiology at the University Medical Center Groningen (UMCG). During the period 2000-2015 he was head of the Neuroscience Research department (UMCG) and from 2009 until 2015 director of the University of Groningen Neuroscience Research School BCN. His work focusses on glia and ageing and on neural stem cells. Professor Boddeke has successfully supervised more than 25 PhD student projects and he has more than 200 publications to his name. Since May 2015 he has been appointed as Dean of Research at the UMCG.
Curriculum vitae
Prof. H.W.G.M. Boddeke
Education
Institution and location
Master Pharmacy MSc, University of Amsterdam, Faculty natural sciences, 1984
PhD Pharmacology, University of Amsterdam, Faculty of natural sciences, 1987
Dr Habil Physiology, University of Freiburg, faculty of Medicine, 1997
Research and Professional Experience
1987 -1988, Post-doctoral fellow, Janssen Pharmaceutica, Dusseldorf, Germany
1988 - 1996, Lab head, Dept. Neuroscience, Sandoz Ltd., Basle, Switzerland
1996 - 1998, Deputy Head of Dept. of Genetics, Novartis Ltd., Basle, Switzerland
1998 - present, Professor of Medical Physiology, UMCG, Groningen
2000 - 2007, Head of Dept. Medical Physiology, UMCG, Groningen
2007 - 2015, Head of Dept. Neurosciences, UMCG, Groningen
2010 - 2015, Director of Research School BCN, Groningen
2015 - present, Dean of Research, UMCG, Groningen
Scientific Boards
2005 - 2011, Dutch MS Research Foundation Scientific Advisory Board
2008 - 2012, Dutch Physiological Society: Scientific Board
2011, Chair of the SEP evaluation board of the Neuroscience Campus, VUMC
Since 2012, Treasurer of the European Network Glia research
Since 2012, Netherlands Institute for Neuroscience (NIN) Scientific advisory board
2013, Accreditation Board: Psychobiology- Neuroscience Bachelor, UvA
Since 2014, Wellcome Trust Scientific Advisory Board
Since 2014, Scientific advisor for Lundbeck
Since 2014, CEHA (Copenhagen Institute for Healthy Aging) Scientific Advisory Board
Member of international organizing committees
2005, 7th European Glia Meeting Amsterdam, NL
2011, 5th joined ECTRIMS/ACTRIMS meeting in Amsterdam
2011- present, Treasurer of the European Glia Society
2013, 11th European Glia Meeting, Berlin, Germany
2015, 12th European Glia Meeting, Bilbao, Spain
Editorial Board member
- Naunyn Schmiedeberg's Arch. Pharmacol.
- Glia
- Neuroimmunology and Neuroinflammation
Collaborations
S. Amor, Dept. Pathology VUMC: research on post mortem MS patient brain tissue
I. Huitinga, KNAW Netherlands Brain Institute, NL: neuroimmunology
J. Hoeijmakers, Dept. Genetics, Erasmus MC, NL: research on Brain Aging
D. Baker, The Blizzard Institute, London, UK: research on progressive MS
H. Kettenmann, MDC, Berlin, GE: microglia physiology
M. Prinz, Dept. Pathology, University Freiburg, GE: neuroimmunology
A. Mir, Novartis Pharma AG, Inst. Biomedical Research, Basle, Switzerland: neuroimmunology
K. Bhat, The MD Anderson, Cancer Center, Houston, USA: research on glioma immunology
J. Miller, The Allan Brain Institute, Seattle, USA: bioinformatics
T. Moeller, Dept. Neurophamacology, Lundbeck Research, Paramus, USA: microglia pharmacology
R. Ransohoff, Dept. Neuroimmunology, Biogen Idec, Cambridge MA, USA: neuroimmunology
B. Mc Vicar, Dept. Physiology, University of British Columbia, CA: microglia physiology
S. Marie, Dept. Dept. Neurology, University Sao Paulo, BR: microglia pathology
International Ageing Brain Network containing the U4 Universities (the Universities of Groningen, Goettingen, Gent and Uppsala) as well as the Universities of Newcastle, Copenhagen and Bristish Columbia and the Mayo Clinic.
| | |
| --- | --- |
| Last modified: | 25 June 2022 01.32 a.m. |