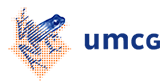 prof. dr. ir. H.J. Busscher
Professor-Head of Department of Biomedical engineering
---
CONDENSED CURRICULUM VITAE
of : HENDRIK JAN BUSSCHER
born : 24‑10‑1955
in : GRONINGEN, THE NETHERLANDS
address, office : Department of Biomedical Engineering
University Medical Center and University of Groningen
Antonius Deusinglaan 1
9713 AV GRONINGEN, THE NETHERLANDS
http://www.rug.nl/research/biomaterials/
e-mail : h.j.busscher@umcg.nl
telephone : [31](0)50‑3633148\[31](0)50‑3633140
telefax : [31](0)50‑3633159
Research interests:
- Physico-chemistry of the interactions of biological components
(proteins, cells, microorganisms) with materials, including
biomaterials and dental surfaces and biofilm community aspects.
- Prevention of biomaterial-associated infections through surface modification, as well as improved methods for diagnosis of biomaterial-associated infection.
- Development of pathogenic biofilms on biomaterial surfaces and influences of antibiotics and probiotics.
- Characterization of biomaterial surfaces and coatings through physico-chemical techniques and mechanisms of microbial adhesion, required for the development of necessary therapeutic and prophylactic methods for biomaterials-associated infection.
- Design of animal studies for evaluating anti-infection strategies replacing clinical studies, and design of in vitro studies replacing animal experiments for evaluating anti-infection strategies.
- Prevention of infection of tissue-engineered constructs.
-Biomaterials implant retrieval for microbiological and surface analyses in orthopedics, ophthalmology, plastic surgery and otorhinolaryngology.
Current positions :
1. Full Professor and Head Department of Biomedical Engineering at the W.J. Kolff Institute, University Medical Center and University of Groningen ( Faculty of Medical Sciences).
2. Director-owner of a consulting company: Scientific and Applied Surface Advice.
3. Editor: Colloids and Surfaces B: Biointerfaces
Conferences, memberships, numbers of papers and patents, PhD theses supervised:
- Conferences and Symposia Organized : 13
- Memberships of Scientific Organizations : 3
- Editorial board Memberships : 3
- Books and Journals Edited : 10
- Patents : 6
- Theses supervised : >79
- Full papers, including book chapters : >636
Web-of-Science Summary (September 2013):
Number of articles, short notes, reviews and proceeding papers in English 527
Total number of citations 14824
Average number of citations per paper 28.14
H-factor 58
Disclaimer:
I'm the director-owner of a consulting company "Scientific and Applied Surface Advice". SASA BV has been consulting for or is currently consulting for amongst others: ATOS Medical, Bausch & Lomb, Braun-Oral B, Colgate-Palmolive (pending), DePuy Orthopeadics, GABA International, Henkel AG, Philips Sonicare, Procter & Gamble, Straumann International, Wrigley.
I have permission for my activities within SASA BV from the University of Groningen/ University Medical Center Groningen.
I, nor SASA BV, have any financial interests in the companies that SASA BV consults for.
My academic work has been directly funded by DSM, Ethicon, FCDF, Philips, SASA BV, Zorginnovatie BV (pending).
My academic work has furthermore been funded by IOP milieutechnologie / Zware Metalen, Senter, STW grants 07109, 07844, Eureka grants 72310, 2614, BMM-grant P4.01 NANTICO (BMM is a Dutch public-private partnership co-funded by the Dutch Ministry of Economic Affairs) and FP-7 project FORMAMP.
My academic work may have been directly or indirectly, but always unintentionally, influenced by (a) the companies that SASA BV has consulted for, (b) industrial partners that have directly funded my academic work or (c) industrial partners in the public-private partnerships related to the grants that fund my academic work. However, all opinions and assertions contained in my academic work are mine, i.e. those of my co-authors and are not construed as necessarily representing views of the funding organizations.
Five most recent papers in journals with impact factor > 10 (per December 2013):
IF 14.8: Recombinant supercharged polypeptides restore and improve biolubrication. ADVANCED MATERIALS 25(2013)3426-3431.
IF 19.0: Microbiota restoration: natural and supplemented recovery of human microbial communities. NATURE REVIEWS MICROBIOLOGY 9(2011)27-38.
IF 12.6: Microbial adhesion in flow displacement systems. CLINICAL MICROBIOLOGY REVIEWS 19(2006)127-141.
IF 13.2: Electric double layer interactions in bacterial adhesion to surfaces. SURFACE SCIENCE REPORTS 47(2002)1-32.
IF 14.9: X-ray photoelectron spectroscopy for the study of microbial cell surfaces. SURFACE SCIENCE REPORTS 39(2000)1-24.
Five highest cited papers (per December 2013):
449x: Physico-chemistry of initial microbial adhesive interactions - its mechanisms and methods for study. FEMS MICROBIOLOGY REVIEWS 23(1999)179-230.
381x: Measurement of the surface free-energy of bacterial-cell surfaces and its relevance for adhesion. APPLIED AND ENVIRONMENTAL MICROBIOLOGY 48(1984)980-983.
238x: The influence of substratum surface free-energy on growth and spreading of human-fibroblasts in the presence and absence of serum-proteins. JOURNAL OF BIOMEDICAL MATERIALS RESEARCH 20(1986)773-784.
234x: The effect of surface roughening of polymers on measured contact angles of liquids. COLLOIDS AND SURFACES 9(1984)1984.
232x: Electrochemical and surface characterization of a nickel-titanium alloy. BIOMATERIALS 19(1998)761-769.
| | |
| --- | --- |
| Last modified: | 08 January 2014 09.17 a.m. |