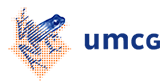 dr. G.A. (Gera) Welker
Consultant Implementation ---
Personal
| | |
| --- | --- |
| Name | Gera Welker (officially Geertruida Annigje Welker) |
| Born in | Maasland |
| Born on | 27th of April in 1965 |
| Married state | Married |
| Children | 2 |

Education
1983-1988
Sociology at the University of Amsterdam
1989
Logistical Management
1990-1991
APICS Certification Program
1992-1997
Various courses on Quality Management


Various job-related courses

1997-2001
Basic Course for lecturers (COWOG)
C

ase Research Methodology

Working experience
1990-1991
Staff member Logistics in a hospital: Scheperziekenhuis in Emmen
Co-ordinator of a logistical project with the purpose to reorganise the management and control of the flow of goods and patients
through the hospital that had to be build. The emphasis of this project was on the co-ordination of the interests of all parties involved.
1991-1994
Staff member Logistics in a board factory: Smurfit De Halm Karton
Project leader in the areas of logistics and quality management. I was engaged in various projects, for example, the improvement of the production planning, the renewal of the internal system of transport (conveyers), the implementation of barcoding and the optimisation of information flows.
1994-1997
Quality Manager in a board factory: Smurfit De Halm Karton
As Quality Manager I was jointly responsible for the implementation of a quality system, according to ISO-9002. After certification of the quality system I was responsible for maintaining the system, co-ordinating the internal audits, improvements and stimulating the commitment of the employees.

Academic career
1997-1999

Lecturer at the Production and Quality Management Group, Faculty of Management and Organisation, University of Groningen

1999-2004

Combined function of Lecturer and PhD researcher at the Production and Quality Management Group

Lecturer and PhD research: working on my PhD-thesis 'Patterns of order processing. A study of the formalization of the ordering process in order-driven manufacturing companies.'

2004-present

Assistant Professor Operations Management.
| | |
| --- | --- |
| Last modified: | 25 June 2022 01.31 a.m. |