F.L. (Lautaro) Roig Lanzillotta, Prof
Professor of New Testament and Early Christian Studies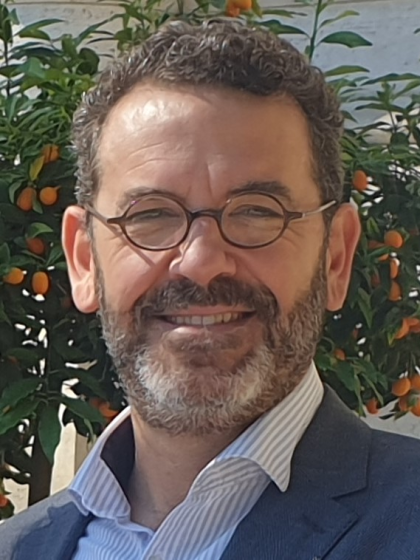 E-mail:
f.l.roig.lanzillotta rug.nl
---
2004. Doctor Theologiae:
Thesis: The Apocryphal Acts of Andrew. A New Approach to the
Character, Thought and Meaning of the Primitive Text
Supervision: Prof. dr. G.P. Luttikhuizen, Prof. dr. J.N. Bremmer and
Prof. dr. A. Hilhorst
Institution: University of Groningen, The Netherlands
1997. Doctor Litterarum:
Thesis: La envidia en el pensamiento griego. De la época arcaica
al helenismo
Supervision: Prof. dr. L. Gil Fernández
Institution: Complutense University, Madrid, Spain.
Academic Positions
2017 Associate Professor of New Testament and Early Christian Studies
2007- 2016 Senior Lecturer in the New Testament and
Early Christian Studies, University of Groningen,
The Netherlands
2004-2007 Assistant Professor in New Testament, University of Cordoba, Spain
1999-2003 PhD Assistantship. Faculty of Theology and Religious
Studies, University of Groningen, The Netherlands
1998-1999 PhD Grant Grant Ubbo Emmius of the Rudolf Agricola
Research School, Groningen, The Netherlands
1993-1997 PhD Assistantship at the Department of Greek Philology
and Indoeuropaean Linguistics, Complutense University,
Madrid, Spain
Education
2004 PhD in Theology (cum laude)
1997 PhD in Classics (cum Laude)
1992-1993 ReMa Complutense University
, Madrid, Spain
1991-1992 ReMa Aristotelou University,
Thessaloniki, Greece
1989-1991 Ma ("Licenciado") in Classics (Greek Philology)
1986-1989 Ba ("Diplomado") in Classics
| | |
| --- | --- |
| Last modified: | 25 June 2022 4.42 p.m. |