E. (Eugenia) Rosca, PhD
Assistant Professor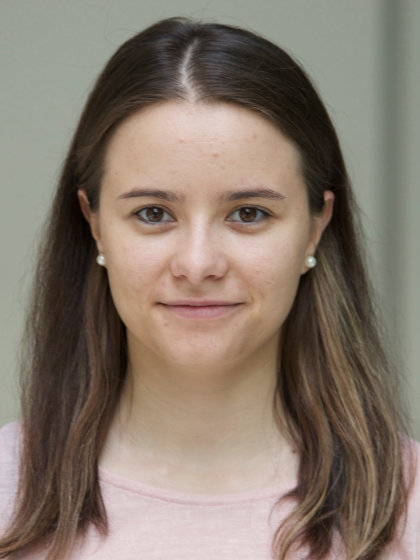 ---
Eugenia Rosca is an Assistant Professor within the Department of Operations at the Faculty of Economics and Business of the University of Groningen. She completed her PhD studies at Jacobs University, Bremen, Germany and then worked as a Lecturer and Assistant Professor at Tilburg University between 2017 and 2021. At Tilburg University she served as an Academic Director of the Master Program in Supply Chain Management and was involved in various activities related to research, teaching innovation, grants proposals, recruitment and promotion committees. She has received the Excellent Teacher Award twice, for the courses Sustainable Supply Chain Management (Spring 2019) and Leadership and Career Development (Fall 2020).
She has published in multiple international peer-reviewed journals including Journal of Business Ethics (Financial Times 50), International Journal of Production Economics, Technovation, International Journal of Physical Distribution and Logistics Management, among others. She regularly presents her work, chairs sessions, serves as a panelist or organizes workshops at international conferences (e.g. Decision Sciences Annual Meeting, EurOMA). As of Spring 2020, she serves as a reviewer for NWO grant proposals. As of October 2021, she is an OPERA Fellow. She regularly reviews for multiple peer-reviewed journals.
Her research explores mechanisms, enablers and contingencies for social and environmental impact creation in global supply chains. As the global economy in the past century has moved from vertically integrated firms to globally dispersed supply chains, one of the grand challenges of our era relates to managing ethical dilemmas and accountability in global supply chains. Child labor, ecological disasters and unequal distribution of welfare are only few examples of the negative impact of globally dispersed supply chains. Despite urgent sustainability concerns, the literature and practice in global supply chains
and operations is dominated by efficiency and cost minimization concerns. Eugenia wants to use her research to design strategies for supply chains working for societal causes. More specifically, her research revolves around two main themes: 1) understanding how social enterprises manage their supply chains and operations to balance economic, social and environmental goals and 2) exploring the role of non-traditional support actors (brokers/intermediaries, multi-stakeholder networks and meta-organizations) in enabling social impact creation in global supply chains.
An updated overview of her research can be found here.
| | |
| --- | --- |
| Last modified: | 25 June 2022 10.06 a.m. |