prof. dr. B. (Bart) Los
Professor of the Economics of Technological Progress and Structural Change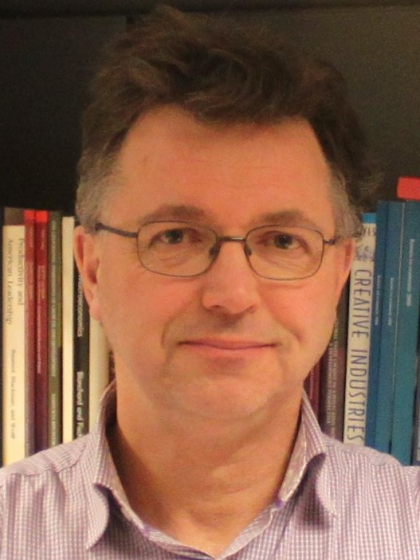 ---
- EU KLEMS (http://www.euklems.net/). The EU KLEMS project ran from 2003 until 2008. It was funded by the European Commission, Research Directorate General as part of the 6th Framework Programme, Priority 8, "Policy Support and Anticipating Scientific and Technological Needs".
- WIOD (http://www.wiod.org). A first version of the World Input-Output Database was constructed within the official WIOD Project, funded by the European Commision as part of the 7th Framework Programme, Theme 8: Socio-Economic Sciences and Humanities. This project ran from May 2009 and ended in April 2012.
- SmartSpec (link). Financed by the EU's 7th Framework Programme for Research and Technological Development, the aim of SmartSpec (Smart Specialisation for Regional Innovation) was to provide substance, guidance and practical support to operationalise the concept of smart specialisation. The project ran from 2013 till 2016.
- The Economic Impacts of Brexit on the UK, its Regions, its Cities and its Sectors (link), part of "The UK in a Changing Europe". This project aims to examine in detail the likely impacts of Brexit on the UK's sectors, regions and cities by using the most detailed regional-national-international trade and competition datasets. It runs from 2017 till 2018 and is funded by the British ESRC.
| | |
| --- | --- |
| Last modified: | 25 June 2022 12.23 p.m. |