prof. dr. B.L. (Ben L.) Feringa
Professor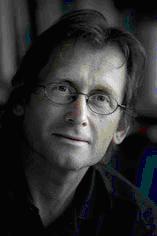 ---
Short biography
Ben L. Feringa obtained his PhD degree at the University of Groningen in the Netherlands under the guidance of Professor Hans Wynberg. After working as a research scientist at Shell in the Netherlands and at the Shell Biosciences Centre in the UK, he was appointed lecturer and in 1988 full professor at the University of Groningen and named the Jacobus H. van't Hoff Distinguished Professor of Molecular Sciences in 2004. He was elected Foreign Honory member of the American Academy of Arts and Sciences and is member and vice-president of the Royal Netherlands Academy of Sciences. In 2008 he was appointed Academy Professor and was knighted by Her Majesty the Queen of the Netherlands.
Awards
Feringa's research has been recognized with a number of awards including the Koerber European Science Award (2003), the Spinoza Award (2004), the Prelog gold medal (2005), the Norrish Award of the ACS (2007), the Paracelsus medal (2008), the Chirality medal (2009),the RSC Organic Stereochemistry Award (2011), Humboldt Award (2012), the Grand Prix Scientifique Cino del Duca (French Academy 2012), the Marie Curie medal (2013) and the Nagoya Gold Medal (2013).
The research interest includes stereochemistry, organic synthesis, asymmetric catalysis, optopharma, molecular switches and motors, self-assembly and molecular nanosystems.
Academic and industrial career
1969-1978

Undergraduate and graduate studies in chemistry, University of Groningen
PhD at Department of Organic Chemistry, University of Groningen, Thesis: Asymmetric Oxidations of Phenols;
supervisor Prof. Dr. Hans Wynberg

1978-1982
Research Chemist (organic synthesis, oxidation processes, photochemistry), Royal Dutch Shell, Shell Laboratories, Amsterdam.
1979-1982
Lecturer Amsterdam (Hogere Analistenschool).
1982-1983
Research Chemist (Bioorganic Chemistry), Shell Biosciences Laboratories, Sittingbourne, UK.
1983-1984
Project Leader Homogeneous Catalysis, Shell Research Laboratories, Amsterdam.
1984-1988
Lecturer Organic Chemistry, University of Groningen.
1988-
Appointed successor of Prof. Dr. H. Wynberg; chair of Organic Chemistry, Professor of Organic Chemistry, University of Groningen.
1991-1995
Chairman Department Organic and Molecular Inorganic Chemistry
2003-2011
Director Stratingh Institute for Chemistry
2003-
Jacobus H. van 't Hoff Distinguished Professor of Molecular Sciences
2008-
Academy Professor; Royal Netherlands Academy of Sciences
2011-
Hans Fischer Honorary Fellow, Institute for Advanced Studies, TU Muenchen
Editorships and editorial boards
Chair Editorial Board Chemistry World RSC
Member Editorial Advisory Board Chemical Communications
Member Editorial Board Faraday Trans., Royal Society
Member Editorial Board Advanced Synthesis and Catalysis
Member Editorial Board Adv. Phys. Org. Chem.
Member Editorial Board Topics in Stereochemistry
Member Editorial Advisory Board, Chemistry, an Asian Journal
Member Editorial Advisory Board, Journal of Organic Chemistry
Editorial Advisory Board, Organic & Biomolecular Chemistry
International Advisory Board, Macromolecular Rapid Communications (till 2010)
International Advisory Board, Israel Journal of Chemistry
Prof. Feringa is the founding Scientific Editor of the new RSC Journal Organic & Biomolecular Chemistry (2002-2006)
Memberships to academies
Foreign Honorary Member of the American Academy of Arts and Sciences, USA
Member of the Royal Netherlands Academy of Sciences KNAW
Member of the Netherlands Academy for Technology and Innovation (ACTI)
Member of the Academia Europeae
Member of the American Chemical Society
Member of the Royal Netherlands Chemical Society
Fellow of the Royal Society of Chemistry UK
Present and recent functions
Vice-President and chair Physical Division and member board KNAW; Royal Netherlands Academy of Sciences (KNAW)
Chairman board Chemistry Division, Netherlands Science Foundation NWO-CW
Member Council Royal Society of Chemistry (UK)
Member publishing board RSC (UK)
Management team NRSC-C Topresearch School Catalysis
Board Catchbio National Program, co-program leader Fine Chemistry
Zernike Institute for Advanced Materials, Trust leader
Member Executive Director's ACS 2010 Board, American Chemical Society, USA
Member board H.J. Backer Foundation
Member board Havinga Foundation
International Conference on Chirality, member scientific committee
Member International Scientific Committee Photochemistry Conference
Member International Scientific Committee International CD Conferences
Member International Organizing Committee International IUPAC Conference on Physical Organic Chemistry (ICPOC)
Member Regiegroep Chemistry, The Netherlands
Member scientific evaluation committee Volkswagenstiftung, Germany
Member international scientific evaluation committee Max Planck Institutes 2014
Chair international Janssen Pharmaceutical Prize
Co-founder of the contract research company SELACT (now KIADIS)
Founder and director of the Center for Systems Chemistry at the University of Groningen
International Scientific Advisory Board Max-Planck Institute fuer Kohlenforschung, Muhlheim (former member and chair 2001-2005), Germany
Member International Scientific Evaluation Committee Wissenschaftsrat Germany 2007
President European Symposium on Organic Chemistry, ESOC-12, 2001, Groningen, the Netherlands
Member international scientific evaluation committee 2011, ETH Zurich, Switzerland
Member evaluation committee Topinitiatives DFG, Germany
Co-chair and Organizer International CD conference 2007 (with E.W. Meijer)
President 2009 Burgenstock Conference, Switzerland
Co-Chair and organiser ArmChemFront 2013 Conference
| | |
| --- | --- |
| Last modified: | 25 June 2022 1.37 p.m. |