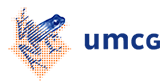 prof. dr. B.H.R. Wolffenbuttel
Professor of Endocrinology & Metabolism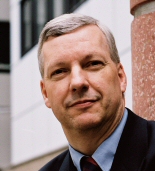 ---
Member String of Pearls Collaboration on Diabetes
Member P3GConsortium on Harmonization and Standardization in Biobanking
Member WP2 Population-based Biobanking BBMRI
Member Data Safety & Monitoring Board "The DURABLE Trial"
Member EU-KP& program BioSHaRE-EU, WP5 & Healthy Obese Project
For more details, see the Year report of the Dept of Endocrinology on www.umcg.net
The research of the Department of Endocrinology is part of the Kidney Center and the Cardiovascular Center of the Research Institute GUIDE (Groningen University Institute for Drug Exploration). The mission of GUIDE is to promote and execute innovative drug development research which is based on a thorough and detailed understanding of the pathophysiology of diseases, and the development of new (ways of administration of) drugs. New techniques like genomics, proteomics and bioinformatics play a major role in this development.
Research programs
Program I: Endocrine tumours and dysfunction
1. Thyroid cancer: diagnosis and treatment
2. Pituitary tumors
3. Neuro-endocrine tumours
Program II: Diabetes / Lipids / Vascular
1. Pathophysiology, genetics and treatment of diabetes and diabetes-related complications
a. The role of endogenous and exogenous AGEs in the development of diabetic complications
b. Genomics and proteomics of diabetic complications
c. The role of CETP and HDL in diabetic cardiovascular disease
d. Etiology and treatment of type 1 diabetes
e. Genetic predisposition for type 2 diabetes
f. Gene-environment interaction and epigenetic modifications in the development of type 2 diabetes and its complications
2. Metabolism, obesity and metabolic syndrome
3. Diabetes psychology and quality of care
Participation in (inter)national clinical trials
DURABLE:
The Durability of Twice-Daily Insulin Lispro Low Mixture Compared to Once-Daily Insulin Glargine when added to Existing Oral Therapy in Patients with Type 2 Diabetes and Inadequate Glycemic Control (ClinicalTrials.gov Identifier: NCT00279201)
4B:
A Randomized Trial Comparing Two Therapies: Basal Insulin/Glargine, Exenatide and Metformin Therapy (BET) of Basal Insulin/Glargin, Bolus Insulin Lispro and Metformin Therapy (BBT) in Subjects with Type 2 Diabetes who were Previously Treated by Basal Insulin Glargine with either Metformin or Metformin and Sulfonylurea
(ClinicalTrials.gov Identifier: NCT00960661)
LOWER:
Study to assess the effects of high protein diet in obesity, the LOWER Study
(ClinicalTrials.gov Identifier: NCT00862953)
INOBESE:
The influence of the needle length on long term glycaemic control in insulin using obese diabetic subjects.
(ClinicalTrials.gov Identifier: NCT00541372)
MET-PET:
Diagnostic value of 11C-metomidate Positron Emission Tomography/Computerized Tomography (PET/CT) for the evaluation of primary aldosteronism – a pilot study (NL28866)
ARRAT:
Aldosterone-Renine Ratio to diagnose primary Aldosteronism and a Tool to select proper antihypertensive treatment - The Dutch ARRAT Study (NL11725)
SPARTACUS - Subtyping Primary Aldosteronism: a Randomized Trial comparing Adrenal vein sampling and CompUted tomography Scan
PAVANE: BEHAVE
Towards cost-effective diagnostic management of patients with primary aldosteronism: adrenal vein sampling or CT-scan (NL30849)
DECISION:
A Double-Blind, Randomized Phase III Study Evaluating the Efficacy and Safety of Sorafenib Compared to Placebo in Locally Advanced/Metastatic RAI-Refractory differentiated thyroid cancer (ClinicalTrials.gov Identifier: NCT00984282)
XL184
An international, randomized, double-blinded, phase 3 efficacy study of XL184 versus placebo in subjects with unresectable, locally advanced, or metastatic medullary thyroid cancer.
(ClinicalTrials.gov Identifier: NCT 00704730)
VEMURAFENIB
A Study of RO5185426 (Vemurafenib) in Patients With Metastatic or Unresectable Papillary Thyroid Cancer Positive for the BRAF V600 Mutation.
(ClinicalTrials.gov Identifier: NCT01286753)
THYRRAD
A phase II study to investigate the efficacy of RAD001 (Afinitor®, everolimus) in patients
with irresectable recurrent or metastatic differentiated, undifferentiated (anaplastic) and
medullary thyroid carcinoma (patients progressive on Sorafenib or XL-184, or with
intolerance to Sorafenib or XL-184)
(ClinicalTrials.gov Identifier: NCT01118065)
VEGF IMAGING VHL
Visualizing vascular endothelial growth factor (VEGF) producing lesions in Von Hippel-Lindau disease
(ClinicalTrials.gov Identifier: NCT00970970)
PANCREAS IMAGING MEN1/VHL
National project for screening of pancreatic neuroendocrine tumours in Multiple Endocrine Neoplasia type 1 (MEN1) and Von Hippel-Lindau (VHL) disease (NTR 1668)
PRESCRIPT
Phenoxybenzamine Versus Doxazosin in PCC Patients.
A study comparing effects of preoperative treatment with either phenoxybenzamine or doxazosin on intraoperative hemodynamic control in patients undergoing surgical resection of a phaeochromocytoma.
(ClinicalTrials.gov Identifier: NCT01379898)
DIAPRIM in a rat-model:
A study to investigate the adaptation of the immune response during pregnancy in BBDP (a model for type 1 diabetes) rats versus healthy controls. This study showed an adverse pregnancy outcome in diabetic rats as compared to healthy controls. Since a different baseline peripheral immune response and different immunological adaptations to pregnancy were found in diabetic animals vs. healthy controls as well, it is imaginable that this aberrant immune response in diabetic rats is involved in the development of the demonstrated adverse pregnancy outcome.
DIAPRIM in a human-model:
A study to investigate the adaptation of the immune response during pregnancy in women with pregestational type 1 and 2 diabetes versus healthy controls (NTR2195). At the moment, almost all patients are included in the study, samples are obtained and analysis of the data is in progress.
DIAPRAGE:
A study to investigate the effects of Advanced Glycation Endproducts (AGEs) on pregnancies complicated by diabetes mellitus (NTR2356). Inclusions and data collection is ongoing.
SUPREME CORT
A randomized double blind cross-over study of the effects of low dose and high dose hydrocortisone replacement therapy on cognition, quality of life, metabolic profile and somatosensation in
patients with secondary adrenal insufficiency. (ClinicalTrials.gov Identifier NCT01546922)
| | |
| --- | --- |
| Last modified: | 01 December 2014 3.13 p.m. |