dr. B.C.M. (Benno) Haarman
Psychiatrist / Researcher / Head of Program for Mood and Anxiety disorders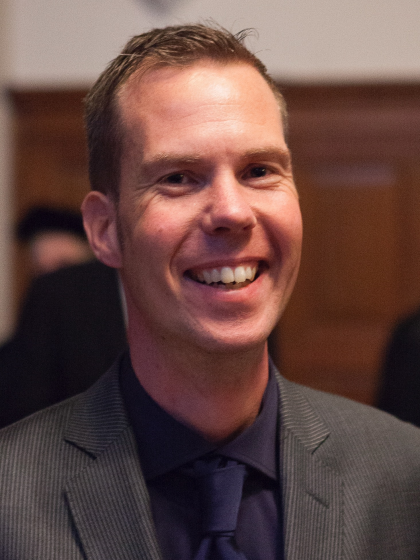 ---
Bartholomeus Cornelius Maria (Benno) Haarman (1978) is a Researcher at the University of Groningen, the Netherlands, and a Psychiatrist and Head of the Mood and Anxiety Disorder Program of the Department of Psychiatry, University Medical Center Groningen. Before obtaining his psychiatry license in 2012, he took his residency training in psychiatry at this hospital.
As Head of the Mood and Anxiety Disorder Program of the Department of Psychiatry of the UMCG, he energizes the program to develop important new insights into the pathophysiology of mood disorders, and to contribute significantly to expand our center's innovative excellence. The Program now bridges the gap between scientific research and patient care on cutting edge psychotherapeutic (CBASP), psycho-stimulating (ketamine, psylocybin), neurostimulating (rTMS, DBS) and chronotherapeutic treatment modalities. With the ambition to cater for the unmet needs of suffering patients, the Program develop and refine novel treatments for subsequent dissemination into the general field of psychiatry.
From October 2008 until March 2017 he performed his PhD-candidacy under the supervision of Prof. Willem Nolen, Prof. Hemmo Drexhage, Dr. Rixt Riemersma–Van der Lek and Dr. Huib Burger at the University of Groningen, the Netherlands.
His research focuses on the pathophysiological mechanisms of bipolar disorder with an emphasis on neuroinflammation. He participated in the MOODINFLAME study, where he coordinated the inclusion of the bipolar cohort, performed a combined positron emission tomography/magnetic resonance imaging study and analyzed monocyte gene expression. On March 1, 2017 he obtained his PhD-degree with highest honor.
His publications include articles on the first neuroinflammation position emission tomography study in bipolar disorder and on the association between monocyte gene expression and specific psychiatric symptomatology in bipolar disorder, using a novel approach. This last publication earned him the Samuel Gershon award of the International Society for Bipolar Disorders (2013).
Benno graduated from his medical studies with great honor in 2006 at the University Antwerp, Belgium. While studying medicine, he performed his master thesis on the topic of microvascular compression of the cochleovestibular nerve in the neurosurgery department of the Antwerp University Hospital, under the supervision of Prof. Dirk de Ridder. He also obtained his teaching certificate in biology.
| | |
| --- | --- |
| Last modified: | 25 June 2022 08.21 a.m. |