A. (Anjana) Singh, Dr
Assistant Professor (Senior Lecturer)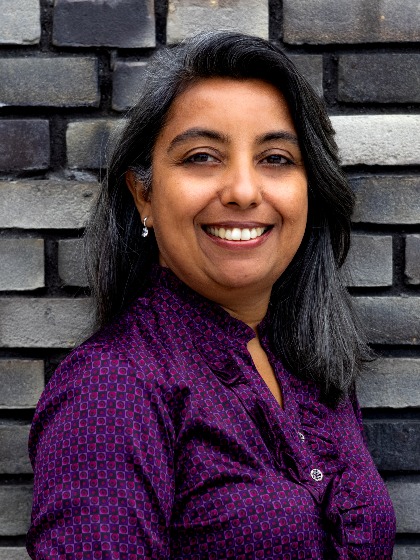 ---
My PhD research, using archives of the Dutch East India Company (Dutch: Vereenigde Oostindische Compagnie: VOC) was on a micro-community of about 2000 people, half of whom were slaves, and whose histories were lost to the tide of time. The Indo-Dutch community that had come into being in the seventeenth century and disappeared in the nineteenth was finally researched and written about (Brill 2010). This book contributed to our understanding of two fields of study: the Dutch overseas and the Europeans in India. The reviews that the book received, led me to further research the trans-national and long distance connections that the people of Cochin had, within the Indian Ocean network and beyond (De Gruyter 2015). I have striven to understand the history of the regions and its people through various lenses. The life experiences of people of Cochin and surrounding areas were connected and comparable to others in different parts of the early modern world (OUP 2019, Routledge). I have delved into knowledge circulation in early modern Eurasia (EMLC 2019) and the historiography of European Mercantilism in the Indian Ocean world (Boydell & Brewer 2017; Brill 2019). Recently, I co-authored a comparative study of Historia Naturalis Brasiliae (1648) and Hortus Malabaricus (1678–1693) (Routledge 2023). My latest research is on global and local history using archives of the VOC and WIC focusing on Dutch slavery and slave trade, specifically Groningen's global connections.
STRO - Sound Toll Research Online
Sound Toll Registers online (short: STR online) is the electronic database of the complete Sound Toll Registers (STR).
See details at:
http://www.soundtoll.nl/index.php/en/over-het-project/str-online
https://www.rug.nl/news/2018/03/sound-toll-registers_-your-ancestors_-journeys-are-a-mine-of-information?lang=en
URKEW - Useful and Reliable Knowledge in Global Histories of Material Progress in the East and the West. An ERC grant project at the London School of Economics (LSE) with Prof. Patrick O'Brien as Principal Investigator.
See details at: http://www.lse.ac.uk/economicHistory/Research/URKEW/aboutUrkew.aspx
| | |
| --- | --- |
| Last modified: | 30 November 2023 3.59 p.m. |