mr. dr. A. Tollenaar
Deputy director GGSL & Associate professor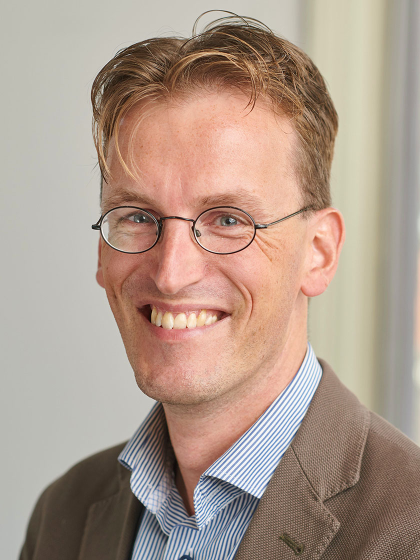 ---
Albertjan Tollenaar (1978) is Associate Professor at the Department of Administrative Law & Public Administration and deputy director of the Groningen Graduate School of Law.
He started his career as PhD-student at the Faculty of Law of the University of Groningen and received his PhD on the dissertation Gemeentelijk beleid en beleidsregels (Municipality policy and policy rules).
After his graduation he worked as post doctoral researcher in the project 'Safeguarding public interest in the private social security'. For this project he worked as a fellow at the Max Planck Institut für Sozialrecht und Sozial Politik in Munich.
He currently also projectcoordinator of the Nuffic-financed project aimed at enhancing the capacity of the Faculty of Public Administration and Management of Mzumbe University in Tanzania.
Albertjan studied Administrative Law and Public Administration (cum laude) at the University of Groningen. During his studies he was employed in an internship at the municipality of Noordenveld .
His publications are about regulation, soft law and policy rules. Albertjan is Associate Editor Book Reviews of the Review of European Administrative Law (REALaw) and member of the Editorial Board of the Journal of Public Policy and Management.
In May 2015 he defended a preliminar report on the role of the judge in the law making in administrative law at a conference of the Association for Administrative Law (Vereniging voor Bestuursrecht). In 2006 he participated in an evaluation study on the General Administrative Law Act, on the topic of facts and evidence during administrative proceedings. In 2002 he followed the Hendrik Muller Seminar titled 'Democracy under fire', organized by the Royal Netherlands Academy of Arts and Science. During his time as a PhD researcher, he was a member of the promovendi-council of the Faculty of Law.
Albertjan is a member of the Advisory Committees for Objections in the municipalities of Delfzijl, Eemsmond and Borger-Odoorn, and of the Advisory Committee of the Dr. Nassau College in Assen.
| | |
| --- | --- |
| Last modified: | 18 December 2017 09.06 a.m. |