A.J. (Angelo Jonas) Imperiale, PhD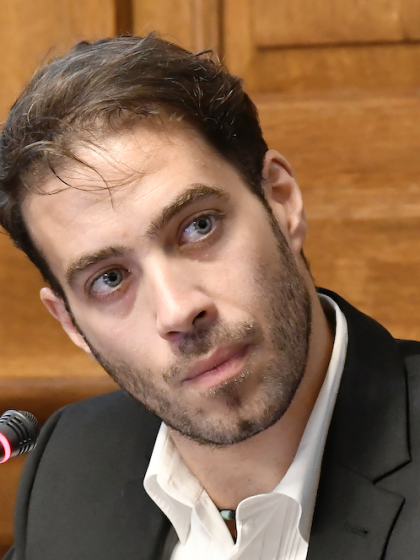 Research interests
My research focusses on the resilience and wellbeing of local communities living in vulnerable and disaster-prone regions. I investigate likely sustainable development strategies to enhance disaster risk reduction (DRR) and resilience and achieve the Sustainable Development Goals (SDGs). I research on how social change processes and past and ongoing development activities and impacts have contributed - and still contribute - to make these regions vulnerable and prone to disasters. I investigate the social dimensions of disasters, post-disaster interventions and sustainable development, with a specific focus on the agency of local communities living in vulnerable regions, their knowledge, their culture, their vulnerabilities and their capacities to learn and transform. I also investigate the failures of traditional top-down approaches, and research on likely more sustainable alternatives to enhance local community wellbeing and resilience. I explore the role Social Impact Assessment can have in post-disaster and development interventions to enhance social development outcomes, such as enhanced disaster risk reduction and resilience at the local community level and at all levels of society.
In my previous PhD research I focussed on local community resilience, DRR, preparedness, response, recovery, reconstruction, sustainable mountain development and the role of Social Impact Assessment to enhance DRR and resilience, before and after the 2009 L'Aquila earthquake (Abruzzo, Italy). Before my PhD, my previous role was as a social sciences consultant in L'Aquila, introducing Social Impact Assessment in reconstruction and sustainable mountain development projects. In 2015, I was awarded the Rita R. Hamm Impact Assessment Excellence Scholarship by the International Association for Impact Assessment (IAIA) and became a IAIA member.
Read more
Research interests
Cultural Geography, Applied Anthropology, Social Impact Assessment, Community Resilience, Disaster Risk Reduction, Sustainable Development Goals, Participatory Natural and Cultural Heritage Management.