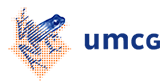 prof. dr. A.G.J. (Ate) van der Zee
Chairman Board of Directors UMCG E-mail:
a.g.j.van.der.zee umcg.nl
---
A.G.J. van der Zee, MD, PhD
Chairman board of directors and Professor of Gynaecological Oncology
Ate van der Zee is a Professor of Gynecologic Oncology, University Medical Center Groningen. Until December 2012, he was head of the Department of Gynecologic Oncology, University Medical Center Groningen, The Netherlands, which is one of the world leading centers with respect to clinical and translational research in Gynecologic Oncology. Further, he has established a managed clinical network for ovarian cancer for all hospitals in the North-East of the Netherlands (catchment area 3.5 million people) to improve the care for ovarian cancer patients and which forms a unique platform for translational research.
Professor Van der Zee is past President of the European Society for Gynecologic Oncology (2009 – 2011) and past president of the Dutch Working Party for Gynecologic Oncology. He serves and has served on various national and international advisory and program committees / Boards, including Dutch Cancer Society, NCRN UK, NCI USA, IGCS, ESGO, DHD, CGS and the General Board of the Capacity Body of behalf of the Dutch Federation of University Medical Centers.From 2014 - 2019 he was chairman of the Netherlands Federation of UMCs (NFU)-consortium Quality of Care, in which all Dutch UMCs collaborate on improving patient outcomes.
Prof. Van der Zee has also created a long and productive translational research line on prognostic and predictive factors in gynecologic cancer. He is leading a world-wide consortium (GROINSS-V-II) together with Dr. Oonk, which performs landmark clinical studies in vulvar cancer. He co-authored > 270 peer-reviewed publications. Under his guidance 40 PhD theses were completed. Since January 2013, he joined the Board of Directors of the University Medical Center Groningen.
He combines his currect chairman position with clinical research, performing surgery in Gynaecological Oncology, seeing patients during consulting hours, academic research and mentoring PhD students.
| | |
| --- | --- |
| Last modified: | 25 June 2022 01.28 a.m. |