2nd VR Meet-Up: VR and object detection using AI
Wanneer:

di

24-09-2019 18:00 - 21:30
Waar:

Center for Information Technology - UG
Are you interested in virtual-reality technologies and innovations in the north of the Netherlands?
Were you not present at the first meet-up on VR for education, but you are interested in anything that has to do with VR? Then, we invite you to become a member of VR meet-up and join our second meet-up. It will take place on September 24 at the Center for Information Technology (CIT) of the University of Groningen (UG).
You will find out how object detection, classification and tracking play an important role in a lot of VR applications. Think for example of an augmented reality tool for instructing engineers how to maintain an installation or check if an installation needs maintenance. During this second meet-up, we are inviting companies and researchers who use object detection, classification and tracking in images and videos by using ML tools to exchange information and come up with new ideas and projects.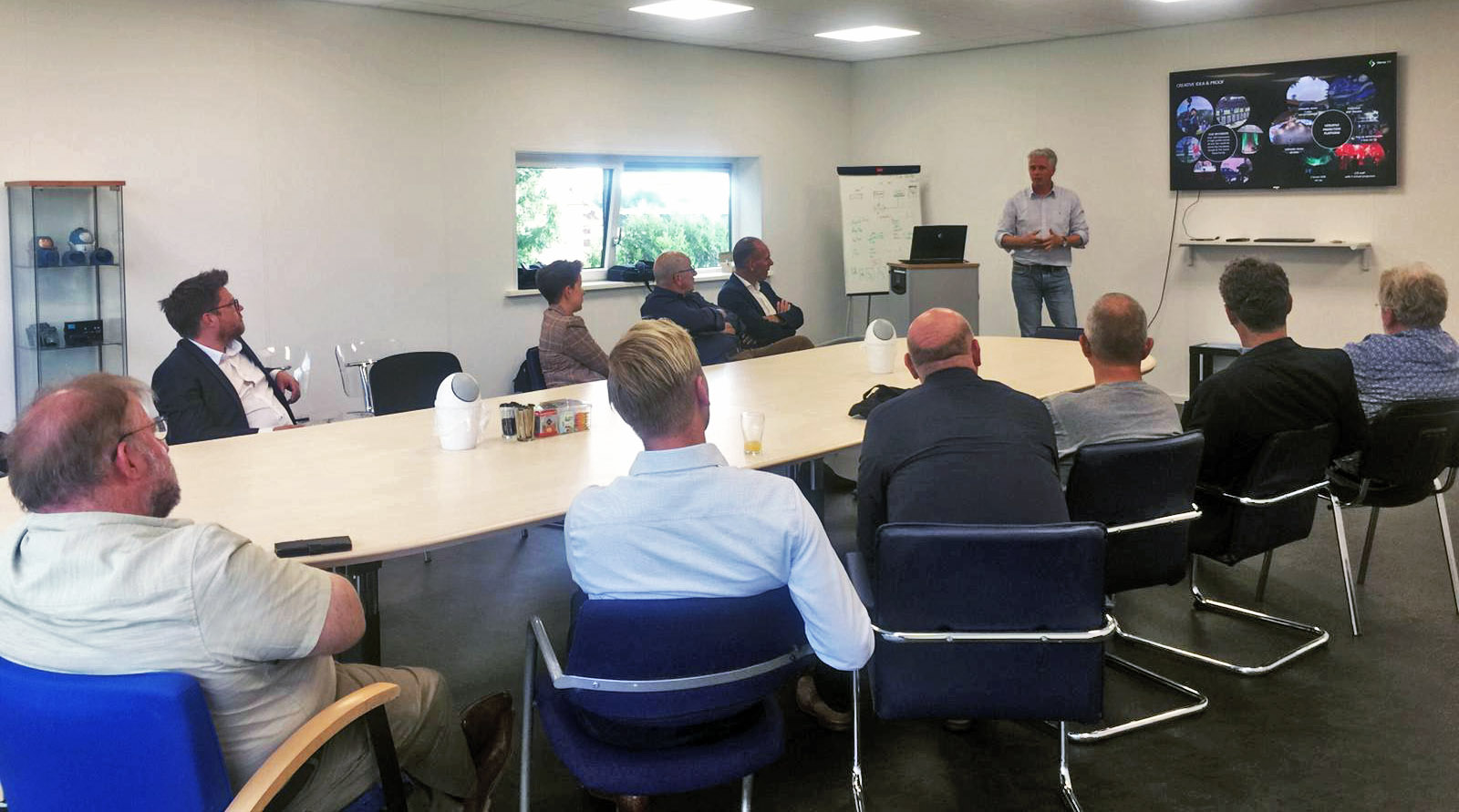 Programme
17:15 - 18:00
Welcome at the CIT (with sandwiches and snacks)
18:00 - 18:30
Demo in the
Reality Center
and the VR lab of the CIT
18:30 - 19:00
Presentation of Koenraad Haas from
marinminds
: "Object detection, classification and tracking for autonomous shipping"
To develop autonomous systems for the maritime industry, a lot of research needs to be done. A broad range of new and existing technologies need to be integrated into one system. Among others: sensor systems, laser scanners, object recognition, ship control system, maneuvers & trajectory planning, collision avoidance, localization, SLAM, mapping and HMI.
19:00 - 19:30
Presentation about Kaios.ai by Jeroen Zanen: "AI solutions to optimize maintenance and minimize costs of company processes in Road Asset Management".
Kaios.ai
is currently working with different solutions to automatically detect and analyze objects on the roads. With our custom-made AI solutions, they automate the detection of road markings, different types of road damages, repaired roads, traffic signs and other objects on and around the road. Knowing when and where something has to be repaired, improved or prevented, provides more control, a higher efficiency and a better quality. This also makes it easier to be economical. They use artificial intelligence to enrich data and to add value. Value to save money, time and raw materials, to unburden the environment.
19:30
Drinks and networking