Rusty Brown - prof. dr. Barend van Heusden
Voorlopig zijn er geen beperkingen voor het bezoek van de lezing. U bent dus allen weer van harte welkom in de Offerhauszaal!
Update: Door een misverstand is van de lezing van 7 april geen opname gemaakt.
NB: Een uitdrukkelijk verzoek van de spreker: neemt u, als dat enigszins mogelijk is, het boek mee naar de lezing. Er is zoveel mee te lezen en mee te kijken dat dat niet allemaal in een powerpoint-presentatie te vatten is.
| | |
| --- | --- |
| Spreker | Prof. dr. Barend van Heusden |
| Datum, tijd en locatie | Donderdag 7 april 2022, 19.45 uur, Offerhauszaal, Academiegebouw (Broerstraat 5, Groningen) |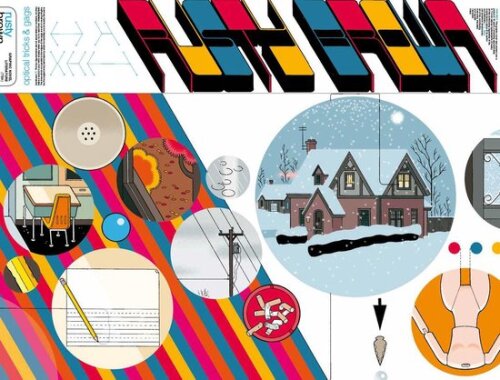 In 2019 verscheen Rusty Brown, de tweede grote graphic novel van de Amerikaanse stripauteur Chris Ware (1967), die eerder naam maakte met Jimmy Corrigan: the Smartest Kid on Earth (2000). Rusty Brown is in veel opzichten overweldigend. Het (tweemaal dubbelgevouwen ) omslag is op zichzelf al een kunstwerk. Het boek zelf, in 'landscape' formaat, telt meer dan 350 pagina's, wat uitzonderlijk veel is voor een stripverhaal. Iedere pagina is gevuld met een grote hoeveelheid kaders en kadertjes, waarin meerdere verhalen, vanuit verschillende perspectieven zowel na als naast elkaar verteld worden.
In mijn lezing zal ik ingaan op de thematiek van, en de samenhang tussen de verschillende verhaallijnen, en op Ware's bijzondere 'seriële' teken/verteltechniek, die bepalend is voor de sfeer die het boek oproept. Ook besteed ik aandacht aan de reacties in de literaire kritiek en wil ik proberen om dit werk te plaatsen in de context van de Amerikaanse 'coming of age' roman (van Sawyer via Salinger tot Foer, Eggers en Hill).
| | |
| --- | --- |
| Laatst gewijzigd: | 22 april 2022 20:59 |