Radetzkymarsch - dr. Peter Groenewold
NB: In de laatste persconferentie (van 15 februari) is duidelijk geworden dat er op 3 maart geen beperkingen voor het bezoek van de lezing meer zullen zijn. U bent dus allen weer van harte welkom in de Offerhauszaal!
Van de lezing wordt een opname gemaakt. Deze zal na de herhaling in Leeuwarden (op 9 maart) op de site van Spraakmakende Boeken worden geplaatst.
| | |
| --- | --- |
| Spreker | Dr. Peter Groenewold |
| Datum, tijd en locatie | 3 maart 2022; 19.45 uur; Offerhauszaal, Academiegebouw (Broerstraat 5, Groningen) |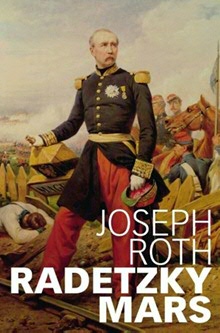 Joseph Roths Radetzkymarsch uit 1932 hoort bij de beste Duitstalige romans van de 20ste eeuw. De nieuwe vertaling door Els Snick (Radetzkymars, 2020) was de aanleiding om dit boek onder de te (her)ontdekken klassiekers van Spraakmakende Boeken te plaatsen.
De roman is een eerbetoon aan Roths verloren vaderland, het Oostenrijks-Hongaarse Keizerrijk. Dat eerbetoon is niet zonder kritische ambivalentie, waardoor een facettenrijk beeld van de Vielvölkerstaat tot stand komt: alles aan de hand van twee fictieve vaders en hun zonen – officieren en ambtenaren in het Habsburgsche Rijk. Ze zijn niet bijzonder slim of intellectueel, niet sensibel of bruut, en niet politiek geïnteresseerd. En dan nog de keizer, Franz Joseph I. (1830-1916): die krijgt ook een rol en zelfs een hoofdstuk in dit boeiende boek!
Maar aan het eind staat dat wat de lezer door Roths subtiele rol als verteller al heeft voelen aankomen: de ondergang van het oude Oostenrijk.
| | |
| --- | --- |
| Laatst gewijzigd: | 10 maart 2022 11:00 |